Watch Usher's Show-Stopping Greatest Hits Medley At BET Honours
16 March 2016, 11:59 | Updated: 16 March 2016, 12:04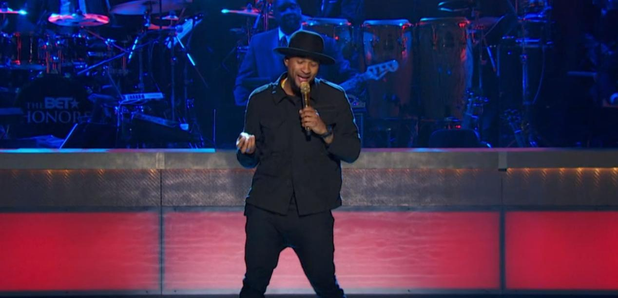 The singer broke down his biggest hits.
The BET Honours was aired last night (15th March 2016) and Usher brought his A-Game to celebrate music mogul LA Reid.
The singer took to the stage and literally sung LA Reid's praises saying, "What an amazing career" before he broke in to song to let the music do the talking.
Breaking down Bobby Brown's 'Roni' and 'Rock Wit'cha' into his own classic R&B hit 'You Make Me Wanna', Usher had the whole crowd on their feet.
Watch his performance of the classic tracks below:
After competing on TV show 'Star Search' at age 13, Usher was noticed by LA Reid. He sang Boy II Men's 'End Of The Road' and he was signed on the spot.
The two have been working together since Usher was 14 years old (he's now 37) and together they have sold 65 million units of Usher's music.