Is This Actually The Girl Who Inspired Usher's 'My Boo'?
9 May 2017, 10:41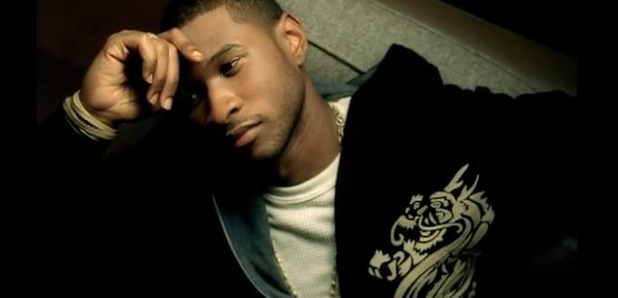 Her confession prompted other users to share stories of family members dating the likes of Tupac, Jay Z, Kanye West and more.
It's a mystery that has alluded us since 2004 - who is Usher singing about in 'My Boo'?
Whilst many previously assumed it was the singer's collaborator and rumoured love interest Alicia Keys, a new revelation seems to have revealed the true backstory.
Last week, Twitter user @AbneyCamryn was shocked to discover that her sister, Jade, used to date Usher during high school.
I'm dead my sis use to date usher in high school and she just now telling me this smh pic.twitter.com/FF9hEiARTC

— camryn abney (@AbneyCamryn) May 4, 2017
After providing the photographic evidence, people soon began to speculate that Jade was the inspiration behind the iconic R&B duet.
'My Boo' contains lines like "Do you remember, girl? I was the one who gave you your first kiss" and "Even before all the fame and people screaming your name, girl, I was there".
Considering the above lyrical content, the whole situation seems quite fitting for a high school romance.
@AbneyCamryn My boo is about your sis then

— Karina Tapia (@karinagtapia25) May 6, 2017
@AbneyCamryn This is her confessionhttps://t.co/twou9pqxlL

— ಠ_ಠ ☺ ¯\_(ツ)_/¯ (@StreetTeamAC) May 7, 2017
The new revolution prompted other users to identify their family members as ex-partners of famous Hip-Hop artists.
Soon, throwback photos of various icons including Tupac, Jay Z, Beyonce and Kanye West all began surfacing on the site.
@AbneyCamryn girl my aunt use to date Jay Z too smh. They so foolish pic.twitter.com/718k7FdmOq

— Mari (@fuckupthefunn) May 7, 2017
@fuckupthefunn @AbneyCamryn shittttt my uncle Lyndall used to date Beyoncé but we knew this one pic.twitter.com/21UGOLbTd4

— Playboi Barz ;( (@BarzdaLyricist) May 7, 2017
@AbneyCamryn shiddd.. my auntie & tupac used to mess also pic.twitter.com/jJPjxVruNl

— khi (@khiahhhhh_) May 7, 2017
@khiahhhhh_ @taylormycal @AbneyCamryn Shid join the club sis Tupac got my momma 2 pic.twitter.com/33PAy7y3Ru

— Soul Snatcher Gigi (@Baby_wolftyla) May 8, 2017
Usher is yet to confirm whether 'My Boo' is actually about Jade, so the question remains technically unanswered.