Usher Releases Surprise New Album 'A' Produced By Zaytoven - LISTEN
12 October 2018, 14:57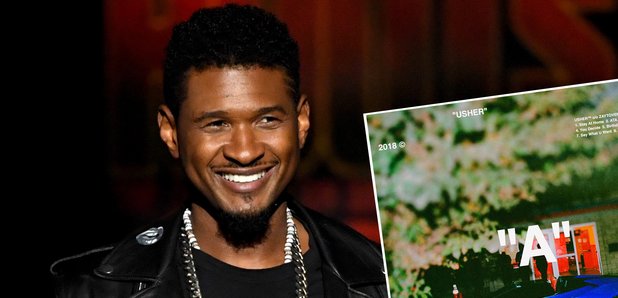 The 'Yeah' singer took fans by surprise by dropping the trap-infused R&B project, produced by acclaimed hitmaker Zaytoven.
Usher has treated his fans to a brand new album for 2018, titled 'A' in honour of his native Atlanta.
Produced by well-known producer Zaytoven, the eight-track project features appearances from hometown favourites Future and Gunna and hears Usher fuse modern trap sounds with his iconic R&B flow.
The trackless for 'A' is as follows:
1. 'Stay At Home' feat. Future
2. 'ATA'
3. 'Peace Sign'
4. 'You Decide'
5. 'Birthday'
6. 'She Ain't Tell Ya'
7. 'Say What You Want'
8. 'Gift Shop' feat. Gunna
Listen to the album below.
'A' marks the singer's first release since 2016's 'Hard II Love', which boasted singles including 'No Limits' and 'Crash'. It also marks his first drop since his ongoing herpes controversy.
Usher was sued by a number of women who claimed that the singer didn't inform them about allegedly being infected with the sexually transmitted disease before engaging in sexual activity.