Watch The Awkward Moment Blac Chyna Bumped Into Kylie Jenner And Tyga At A Party
23 September 2016, 11:43 | Updated: 27 September 2016, 09:24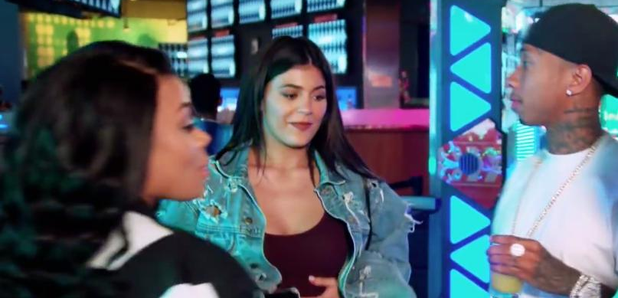 Awkward.
Blac Chyna's relationship with Kylie Jenner and Tyga is very complicated to say the least.
The former stripper is the mother of Tyga's child King and is set to become Kylie's sister-in-law despite the pair's long-running feud.
In the latest episode of Rob and Chyna, the group bump into each other at Khloe Kardashian's birthday party for a very awkward encounter.
Watch below:
"I kinda talked to them for a moment because this is going to be my future sister-in-law," explained Chyna.
After posing for some equally awkward selfies with her future sister-in-laws Kylie Jenner and Kim Kardashian, she slid away from the group to find Rob.
Awkward much?!