Tyga Throws Shade At Kylie Jenner & PartyNextDoor Following Break-Up
16 May 2016, 11:43 | Updated: 23 June 2016, 14:10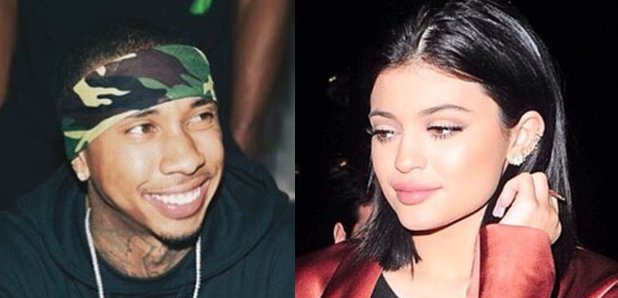 Kylie Jenner appears to have moved on already.
Tyga has taken shots at Kylie Jenner and PartyNextDoor, who have been spotted together, following their recent break-up.
Within hours of breaking up with Tyga, Kylie Jenner appeared to have quickly moved on – and be hanging out with PartyNextDoor.
The OVO singer posted a picture on Instagram, showing his diamond-encrusted watch alongside Kylie Jenner's.
"Diamond battles with @KylieJenner," he captioned the image.

Clearly unimpressed by the scenario, Tyga clapped back with a very sarcastic Instagram post – showing similar diamond-encrusted jewellery as he drove a Rolls Royce.
"Diamond battles," he said.

Interestingly, Kylie Jenner then posted her own picture showing her iced-out wrist while driving.

Meanwhile, Tyga has also spoken out about his recent break-up with Kylie Jenner – admitting that he still loves her.
"I think, you know, we are both just focused on our individual lives right now," he told TMZ.
"Sometimes things don't work out. But, I love her."
PartyNextDoor also appears to have moved on from his relationship with Kehlani.
The OVO singer was recently caught up in a controversial scenario with Kehlani and NBA player Kyrie Irving, that led to Kehlani attempting to commit suicide.