Kylie Jenner On Tyga: "We Need To Be Together At All Times"
12 October 2016, 14:45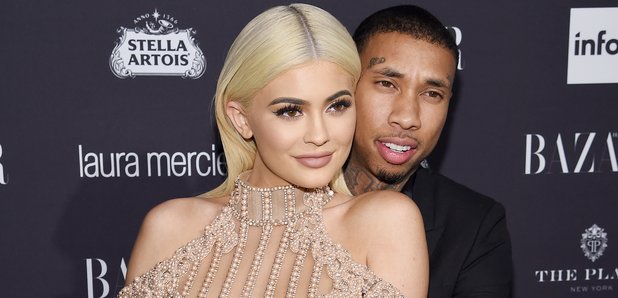 Kylie has opened up about her relationship in Complex.
Kylie Jenner claims that she needs to be with Tyga "at all times" in a new interview with Complex Magazine.
The reality star, who is on the cover of the October/November issue of the magazine, opened up about her relationship with the rapper.
"The first year we started hanging out, everyone around him told him not to be with me," she revealed.
"I still get comments like, 'Don't be with him.' But we're not doing it for the public…. we love each other."

"We need to be together at all times. We never get mad at each other, we just figure things out."
Jenner also called her relationship with Tyga her "first real, mature relationship."
Discussing her break from the rapper back in May, she said: "I just needed to see what it was like not being with him," adding "We realized that wasn't what we wanted."

During their brief split, Kylie was spotted spending time with OVO artist PARTYNEXTDOOR, which she claims was "just fun".
"Me and PARTY have a cool relationship," she said.
"I think he's so talented and I love his music. But I wouldn't say we dated. It never really got to that boyfriend-girlfriend stage. It was just fun. I was doing what I wanted to do."
She also spoke about dealing with fame and her insecurities about her lips during the full-length feature.
Read the full interview here.