Kylie Jenner Forced To Testify In Court Over Tyga's Lavish Spending
26 September 2016, 12:34 | Updated: 16 May 2017, 15:57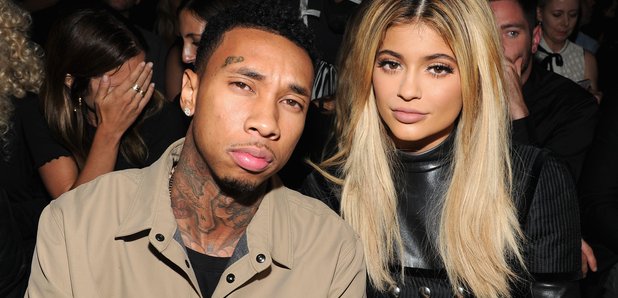 Ky and T have got some explaining to do.
Kylie Jenner has been summoned to testify under oath regarding her boyfriend Tyga's current financial situation.
The 19-year-old reality TV star has been ordered to answer questions about the rapper's spending habits, following some very expensive presents that he gifted Kylie.
August 6, 2016
This isn't the first time Tyga has faced legal issues. In 2013, celebrity jeweller Jason Arasheben sued the rapper, claiming he owed him over $270,000 in unpaid jewellery expenses.
According to Entertainment Weekly, Arasheben's attorney, Danny Abir, has explained that as well as questioning Tyga about his lavish lifestyle, the youngest of the Kardashion-Jenner clan will also need explain her boyfriend's spending.
Both Kylie and Tyga have publicly shared the luxurious gifts on Snapchat and Instagram.
These include a diamond promise ring, an array of Gucci handbags, a $320,000 white Ferrari 483 Italia and a $200,000 black Mercedes Maybach.
Abir explains: "We will ask him questions related to his finances, such as to his source of income to support his lifestyle as well as to pay for the extravagant gifts he buys Ms. Jenner."
He adds: "He will have to answer under oath and so will Ms. Jenner."
According to the court documents, the pair are ordered to be available for examinations "between now and Oct. 6."