Tyga Reportedly 'Falls Extremely Ill' & 'Loses Memory' When Asked About Kylie Jenner Spending In Court
19 October 2016, 12:41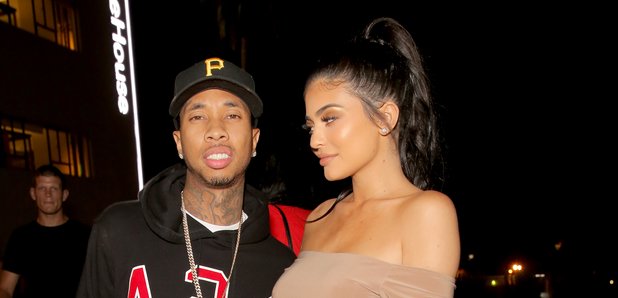 The rapper was being questioned about his lavish spending habits.
Tyga fell ill at a court hearing yesterday morning after a lawyer questioned him on how much money he spends on girlfriend Kylie Jenner, according to reports.
The 'Rack City' rapper was called to the hearing by celebrity jeweller Jason of Beverly Hills, who is enquiring as to whether Tyga can pay the $200,000 judgment for a diamond encrusted watch and chain.
According to TMZ , Tyga was reportedly answering all of the questions presented to him with no protest during the hearing, until it came to Kylie.
Tyga then apparently fell sick, lost memory and became very confused after the topic changed to his famous girlfriend, and the lavish gifts that he has publicly presented her with.
Tyga has previously been called out regarding various unpaid jewellery and car repayments - many of which concern gifts that were purchased for Miss Jenner.
The 32-year-old was filmed throwing up his middle finger and mimicking a gunshot towards camera crews outside the court, before the hearing took place.
And whilst others may keep a low profile in light of the court appearance, Tyga spared no expenses for his 4-year-old son Cairo's Ferrari-themed birthday party last week.
Due to Tyga's emergency departure, his hearing has been rescheduled for 1st November.
Coincidently, that happens to be the same day that Kylie herself is set to come in for questioning.