Tyga Slams Kylie Jenner During New Interview: "You Need Black People To F*ck With You"
31 August 2018, 10:23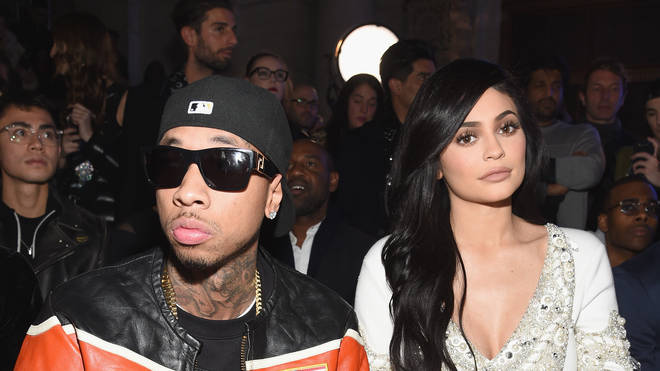 Tyga addressed their relationship...
Tyga has slammed his ex-girlfriend Kylie Jenner during a new interview with Nicki Minaj on Queen Radio.
The 'Taste' rapper, who split with the 21-year-old reality star last year, didn't hold back when speaking about their lengthy on-off relationship.
When he was asked whether he missed Kylie Jenner, Tyga was quick to reply: "Nah, I'm good, love. Enjoy."
He also went on to claim that he played a huge part in building Kylie Jenner's success and influence in pop culture.
Speaking about the Kylie Cosmetics mogul, he wrote: "You need black people to f*ck with you cause you need culture.
"I had a lot to do with all that."
Following the interview, fans rushed to Twitter to reveal their reactions to the apparent shade aimed at Kylie Jenner.
So ya really believe Tyga is the reason we know Kylie?

— Raee 🌟 (@Raetharuler) August 31, 2018
Tyga then publicly addressed his rumoured feud with Travis Scott, the father of Kylie Jenner's child Stormi Webster.
Despite previously suggesting that the child was his, Tyga said: "We ain't got no beef. It's his time right now. You gotta let it ride. I ain't got no beef with him."
Nicki Minaj previously ended her own feud with Kylie Jenner on Queen Radio, after footage emerged of the reality star avoiding her on the MTV VMAs red carpet.
However Nicki is yet to squash her feud with Travis Scott, after he beat her album 'Queen' to No. 1 in the Billboard Charts.