Kylie Jenner & Blac Chyna Claim They Are "Best Friends" After Rob Kardashian Engagement
22 April 2016, 11:51 | Updated: 22 April 2016, 12:37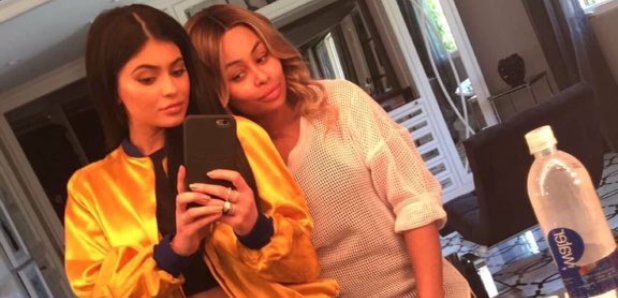 The pair have been hanging out together.
In what appears to be a surprising twist, Kylie Jenner and Blac Chyna have put their differences aside and now claim to be best friends.
The pair, who were rumoured to be long-running rivals after Tyga broke up with his fiancée Chyna and got with Kylie, posed for a selfie together on Snapchat.
"When we've been best friends the whole time…" said Kylie's caption.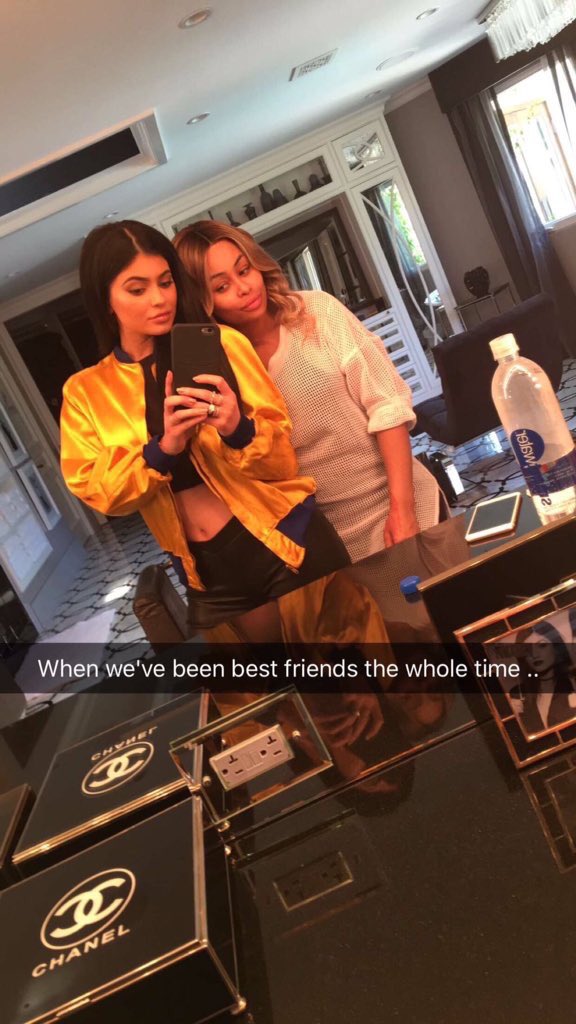 Blac Chyna also posted a selfie of the pair together alongside the caption, "hanging out with my lil sis."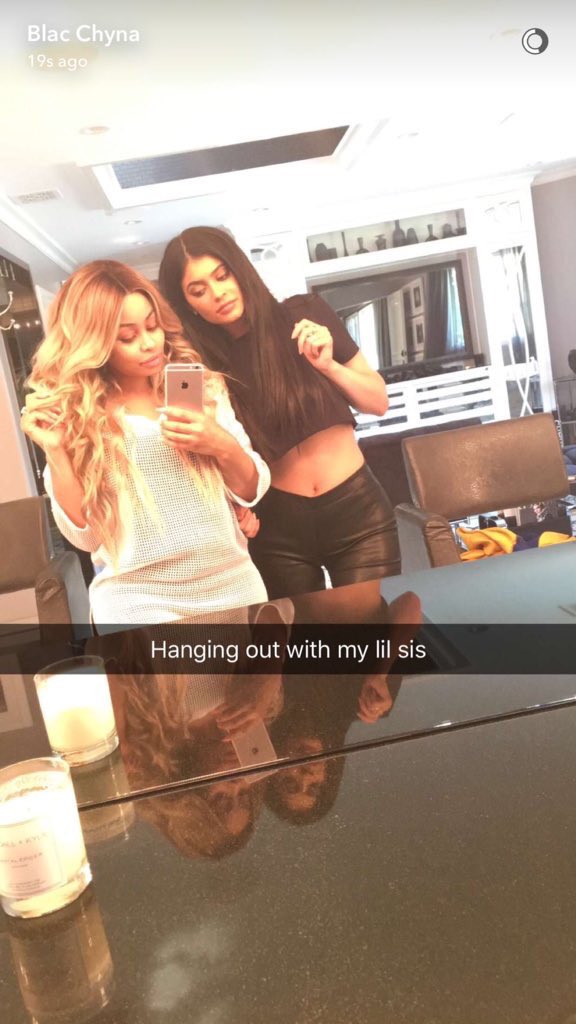 They even posed for a face-swap on the social media app.

However, while their newfound friendship may be surprising to some – it is very reminiscent of Kim Kardashian's selfie with long running rival Amber Rose, after their publicised falling out on Twitter.
Some fans have also called their bluff on social media.
So Kylie Jenner and blacc chyna been friends the whole time ? I swear celebrities do anything for attention to market themselves

— Goddess (@NigerianAmazon) April 21, 2016
Yo @BLACCHYNA @KylieJenner can we not mourn the death of Prince in peace? Distracting us with your wild shenanigans.

— m (@talkmarcus) April 21, 2016
I knew Blac Chyna was signed to the Kardashian payroll yawwwwm

— Anita. (@KESHIISGOLD) April 21, 2016
Blac Chyna, who is also the mother of Tyga's child, is set to marry Kylie Jenner's half-brother Rob Kardashian.