Tyga Appears To Cryptically Respond To Kylie Jenner's Baby Announcement
7 February 2018, 12:39 | Updated: 7 February 2018, 12:41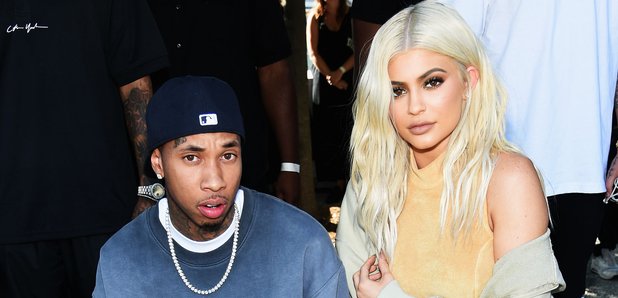 Tyga has offered a mysterious response....
Tyga appears to have finally publically responded to Kylie Jenner's baby viral baby announcement.
The 'Rack City' rapper, who previously claimed the baby was his via Snapchat, may have sent his ex-girlfriend a cryptic message on Instagram.
Taking to the photo-sharing app, Tyga posted a picture of himself looking into the distance alongside the caption "All I wanted was to talk to you".
The emotional caption is actually a lyric taken from his latest song 'Temperature'.
After posting the image on Instagram, his comments section was immediately flooded with fans reacting to news about Kylie Jenner's baby with Travis Scott.
Some fans are convinced that baby Stormi Webster belongs to Tyga and are offering him messages of support.
"DNA test for sure. That baby could be yours," a fan wrote on Instagram. While another added: "Congratulations! You have to be blind to not see that is your baby! The baby is as bright as you are."
Someone else wrote: "Yo that's definitely your baby timeline doesn't add up right."
Tyga and Kylie Jenner were dating for over 2 years before they ended their relationship in April 2017.
Although reports claimed they were simply "taking some space" from each other, Kylie Jenner later confirmed she ended the relationship because she was too young.
"Him and I will always, always have a bond," she said at the time. "There was no crazy fight. We just decided, well, I decided that I'm really young."
"I don't want to look back five years from now and feel like he took something from me when he's really not that type of person."
Meanwhile, Tyga is currently preparing to release his new album 'KYOTO' on 16th February.