Tyga Cosies Up To Model As Fans Hail Her "Kylie Jenner's Look-A-Like"
24 October 2019, 12:20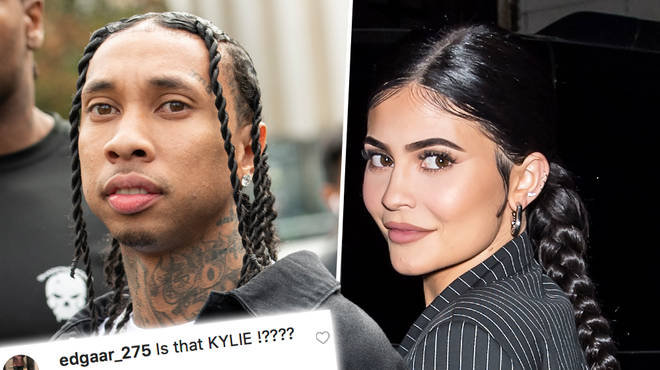 Rapper Tyga has posted a new photo on Instagram of him getting intimate with a model. Many fans believe the lady looks like Kylie Jenner.
Tyga has recently posted a photo on Instagram of him and a lady looking intimate. The 29 year-old rapper posted a behind the scenes shot of an upcoming music video.
However, the "Taste" rappers 'mamacita' in the photo, got confused for Kylie Jenner. Many fans suspected that Tyga posted a photo of him and Kylie, or a look-alike on purpose.
On Wednesday (Oct 23) Tyga posted a photo of him and a model from his music video for his upcoming song "Mamacita". Many fans flooded Tyga's comments, questioning whether the model is Kylie Jenner or just a look alike.
DJ Akademiks and other hip-hop fans, made comments about Tyga is back on his Kylie Klone train.
After Kylie was rumoured to have been at Tyga's studio a few weeks ago, he's returned to another Jenner lookalike on Instagram.
In the photo, he is about to make out with the model in a photo that serves as promotion for his Mamacita Of The Dead party. 
Fans have argued that the model doesn't even resemble Kylie in the slightest. One fan commented "You can't even see her face". While other fans are pointing out her high cheek bones, nails and hair as similar features to Kylie Jenner.