Watch The Latest Trailer For Tupac's 'All Eyes On Me' Biopic
14 September 2016, 09:38 | Updated: 14 September 2016, 10:16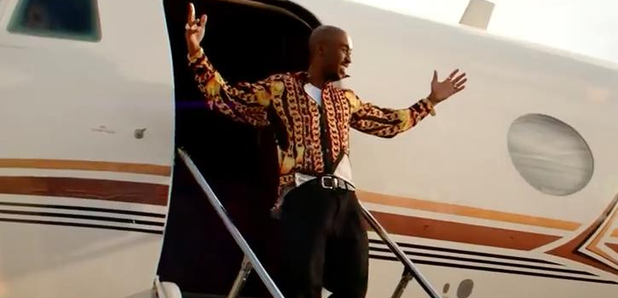 The movie is coming soon.
On the 20th anniversary of Tupac's tragic death, the second official trailer for his highly-anticipated new biopic 'All Eyes On Me' has been released.
The extended trailer shows the iconic rise of Tupac in the streets of LA, featuring cameos from Biggie Smalls, Suge Knight and more.
Watch below:
The new film clip also shows the growing tensions between Pac and then US Vice President Dan Quayle.
At the time, Quayle attempted to get Tupac's '2Pacalypse Now' album taken off shelves after a man accused of murdering a state trooper claimed to be influenced by police brutality themes on the project.
Tupac is being played by actor Demetrius Shipp, Jr., while Biggie Smalls is being played by Jamal Woolard.
'All Eyez On Me' has been in the works for a long time, with pictures and video footage being leaked online early.
However there is still currently no release date for the movie.