Tupac 'New Shooting Story' Emerges As Former Co-Star Reveals Details Of Incident
11 June 2019, 11:37 | Updated: 11 June 2019, 11:41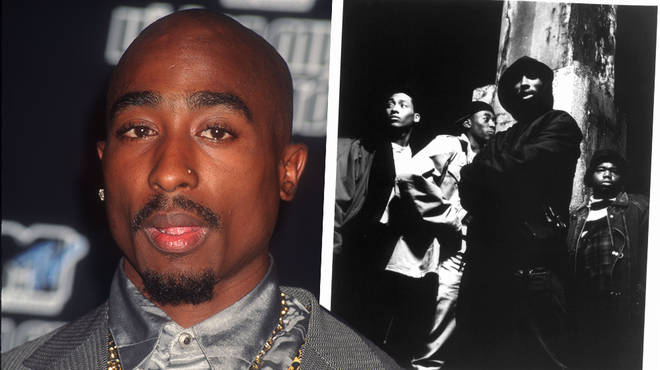 Tupac's former co-star Jermain Hopkins, has shared an untold story of the legendary rappers' 'shooting incident' that took place on the 'Juice' film set.
Jermain Hopkins, who acted alongside Tupac Shakur in the famous hit-movie Juice has revealed a uncovered rare story of the legendary late rapper.
The actor, who played the character of 'Steel' in Juice, Tupac got shot at during the set where they were filming and making the hit-movie.
Hopkins sat down with VladTV and shared the tale of Tupac being shot at by Harlem locals, while on set for the film Juice.
According to the actor, Tupac had an altercation with guys from Harlem. The "Hail Mary" artist allegedly shouted "F*ck New York!" loud enough so that the neighbourhood could hear him. 
Tupac had allegedly been robbed of his jewelry in Uptown Harlem around the same time as the altercation happened with the Harlem locals.
In the VLADTV interview, Jermaine Hopkins revealed more details on the jewellery incident and the shooting.
Hopkins stated: "The f*ck New York came out, yeah, loud and clear [...] I guess at that point, he was frustrated with the things that was happening like "Oh y'all ain't got no love for me? F*ck New York then!"
He added: "You know that type of attitude and if I'm not mistaken between that, us being there, shutting sh*t down, gunshots."
The actor then spoke about the gun shots and said: "Uh, far as the shooting at the set, from my recollection, gunshots went off, but nobody was hit."