Watch Tupac Slam Donald Trump In Unreleased 1992 Interview
20 April 2016, 10:27 | Updated: 20 April 2016, 14:51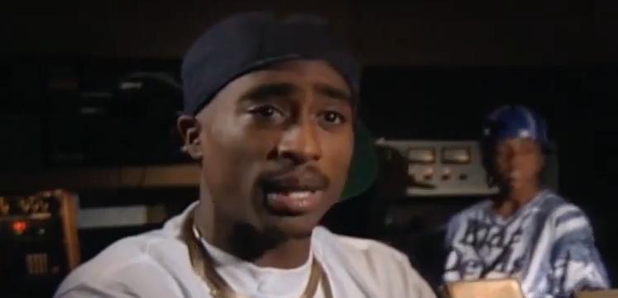 The rapper called out his greed.
Tupac is often regarded as one of the most outspoken musicians ever – and the rapper made his feelings known about Donald Trump in an unearthed 1992 interview with MTV.
In the clip, Pac passionately calls out the US presidential candidate for what he perceives as his greedy ways.
"If you want to be successful, you want to be like Trump, it's gimmie gimmie gimmie, push, push, push, push, step, step, step, crush, crush, crush," he said.
"That's how it is."
Watch below:

Clearly passionate and hurt, Tupac then speaks about the inequality that still plague's America.
"It's too much money here. I mean, nobody should be hitting the lotto for $36 million and we've got people starving in the streets. That is not idealistic, that's just real."
Although the interview took place in 1992, worryingly not much has changed.
Meanwhile, Tupac has been left out of Rolling Stone's new '100 greatest ever Hip Hop songs' list.
The rapper's songs 'Dear Mama' and 'California Love' made the list at number 18 and number 41 respectively.