Here's How Much Tupac's Secret Nude Photograph Is Being Auctioned For
22 November 2017, 11:42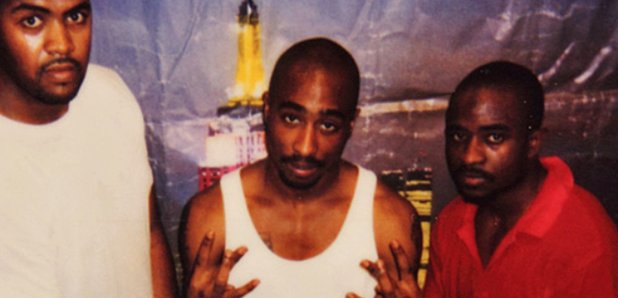 Photos, jewellery and hand-written song lyrics are among the possessions being sold at the biggest-ever Tupac auction.
The biggest-ever auction of Tupac's possessions will go live online tomorrow.
Fans can now bid for items in the extensive collection, which includes never-before-seen photographs, jewellery worn by the late rapper and hand-written songs lyrics.
The photos show Pac during his time in prison, hanging out with his friends and walking the streets of New York City before his fatal drive-by shooting in 1996.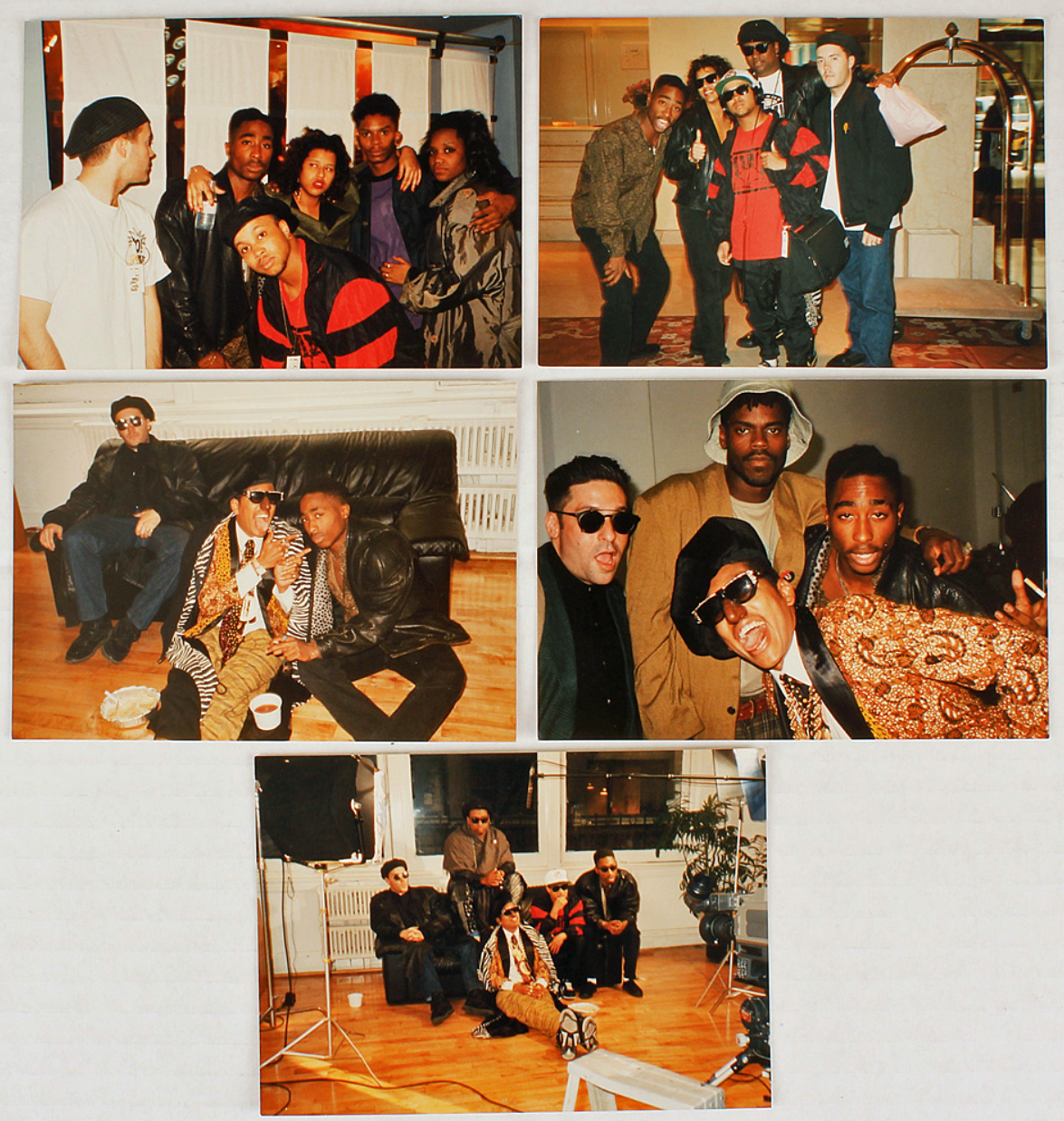 The collection - which is priced at $320,000 in total before bidding - also features the "only nude photograph" of Tupac.
Taken at a house party in Marin, California in 1990, the uncensored image will be available at Gotta Have Rock and Roll auction house and is estimated to sell at around $25,000.
"Tupac would, on occasion, drop his pants when least expected and catch his friends by surprise," reads the site.
"On this particular night, when a friend was about to take group shot, he did it again! She told him that she was going to zoom in if he didn't pull his pants up fast, but he just smiled at her and didn't budge."
"And so, she took the picture! The collection includes a total of six prints and eight negatives."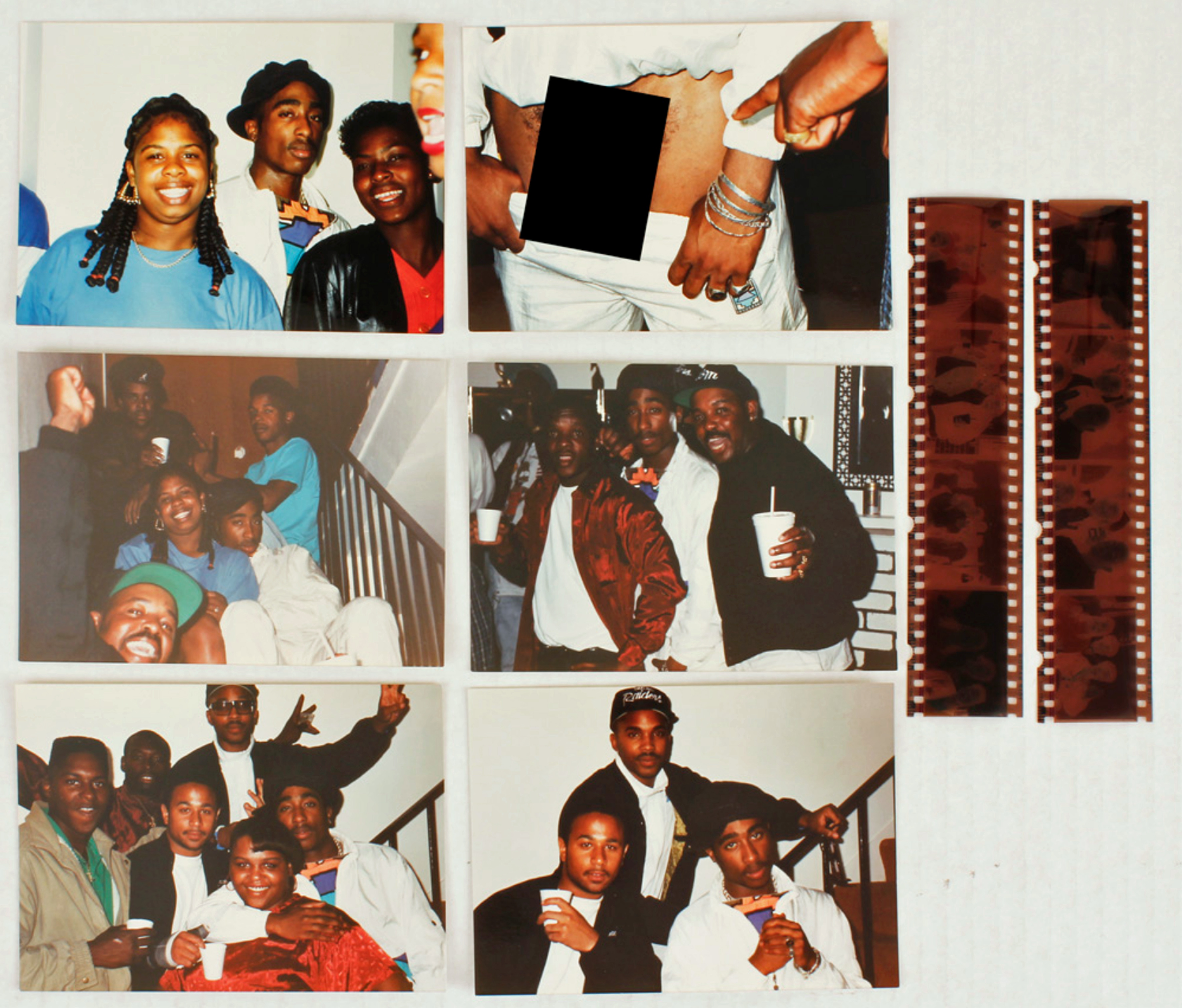 Also up for sale are handwritten lyrics to various songs penned by the late rapper including 'N*ggaz Nature', 'Smile', 'Runnin On E' and 'F*ck Friends' - the latter of which is estimated to go for $35,000.
Dedicated fans will also be able to bid for the only copy of an unreleased demo from 1990 featuring five songs, as well as a silver and diamond gun charm necklace and some grills worn by Pac.
His certified original death certificate is set to fetch around $8,000, while handwritten love letters Pac wrote from prison are also set to reach the mid-thousands.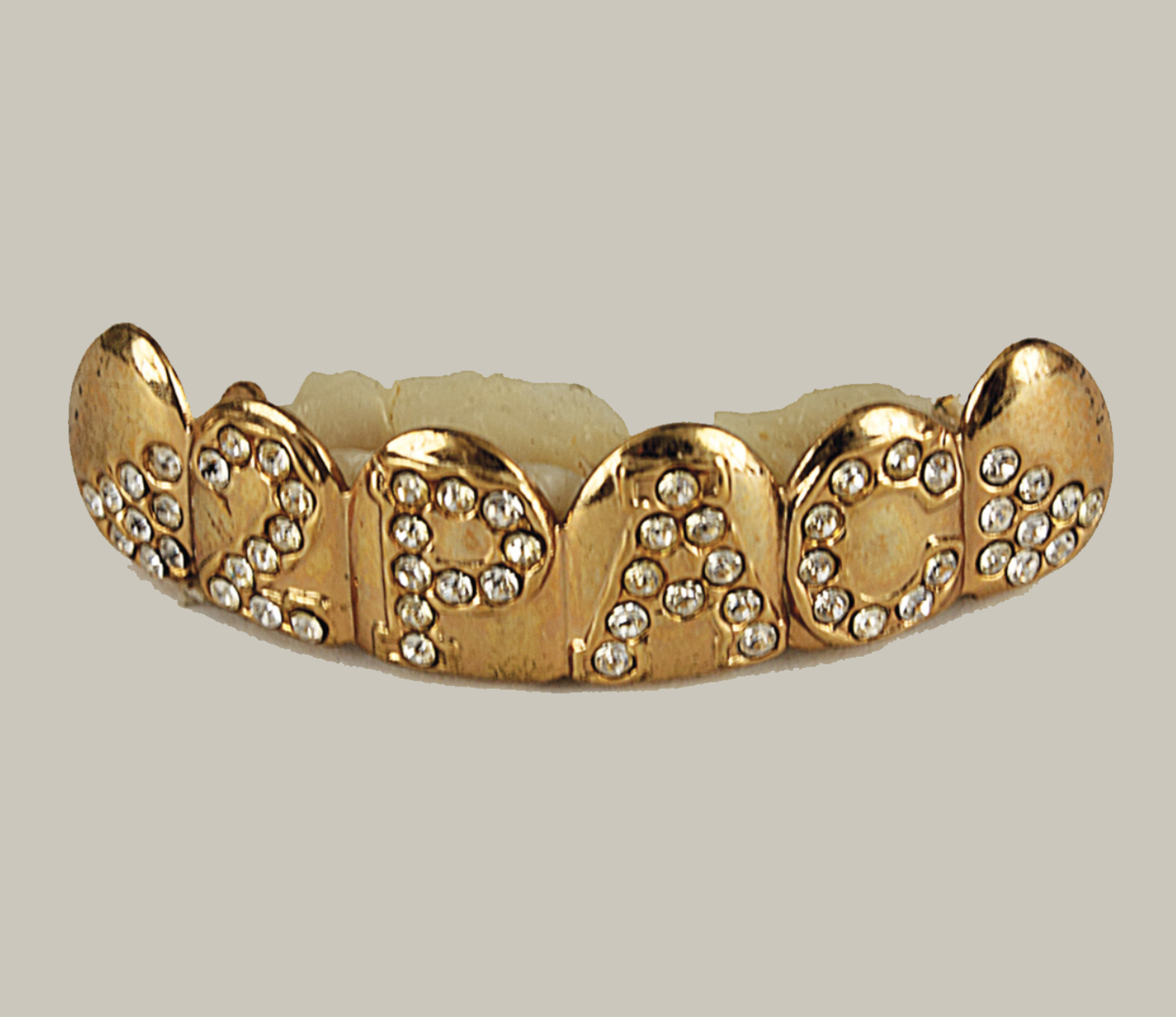 "I'm pretty excited for many reasons, it's the biggest and most important collection of Tupac material ever to come up for auction," says Ed Kosinski, co-owner of the auction house.
"We have contracts that Tupac had to sign in prison to personal letters sent to a girlfriend while he was in prison,"
"No one has ever seen anything like this ever before," he added, "These are very important items like handwritten lyrics, letters, poetry, bandanas and more."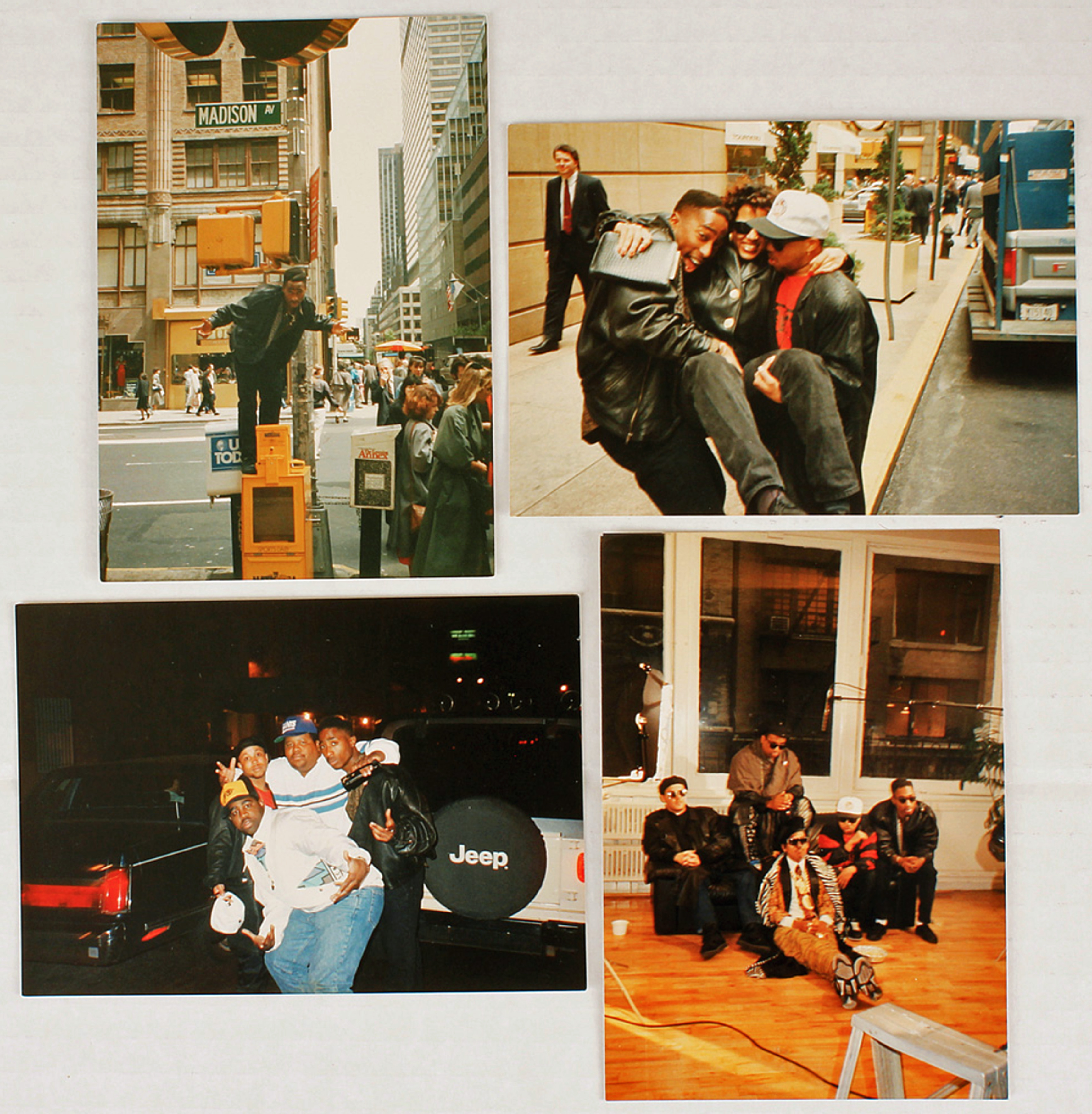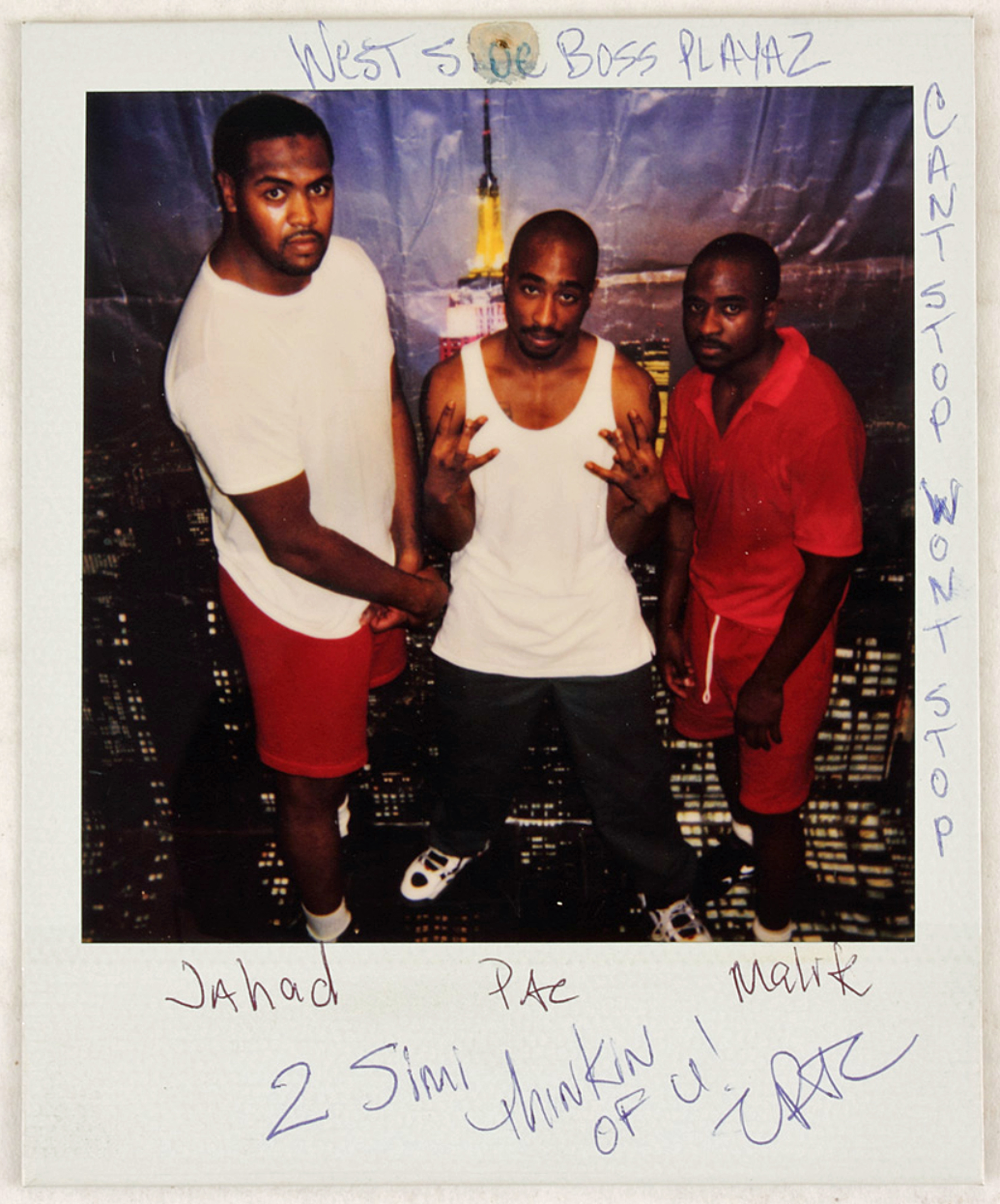 The auction is being held online from today (22nd November) until 1st December.
Interestingly, the same auction house recently pulled a number of items from a sale of Madonna's personal possessions - which included a break-up letter from Tupac himself.
Madonna legally blocked the sale and is taking the parties involved to court.