Tupac Not Included In Top 10 Greatest Hip Hop Songs List
20 April 2016, 12:15 | Updated: 20 April 2016, 12:53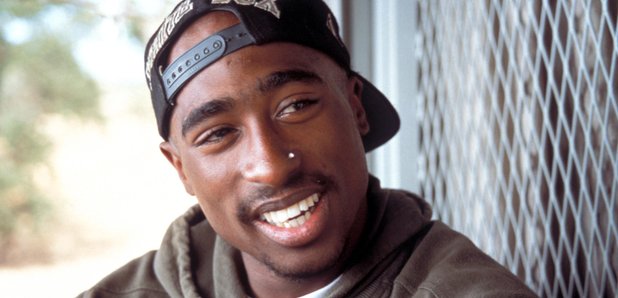 Pac has been overlooked.
Tupac has not made the top 10 of Rolling Stone's new 100 Greatest Hip Hop Songs list.
The iconic rapper, who was tragically murdered in 1996, first appears in the list at number 18 for his song 'Dear Mama'.
"The emotional, the sad songs, were his personal favorite," recalled 2Pac's producer Johnny J in the publication.
"His 1995 ballad tribute to his mother, Afeni Shakur, is the ne plus ultra of hip-hop mom songs," continued Rolling Stone.
"Tony Pizarro's beat sets a tender mood, and 2Pac strikes a similar note."
Tupac also appears in the list at number 41 for 'California Love' featuring Dr. Dre and Roger Troutman.
Check out the top 10 below:
10. Eric B. and Rakim – 'Paid In Full'
9. NWA – 'Straight Outta Compton'
8. The Notorious BIG – 'Juicy'
7. Public Enemy – 'Fight The Power'
6. Dr. Dre and Snoop Dogg – 'Nuthin' But A 'G' Thang'
5. Geto Boys – 'Mind Playing Tricks On Me'
4. Run DMC – 'Sucker M.C.'s'
3. Afrika Bambaataa & The Soulsonic Force – 'Planet Rock'
2. Sugarhill Gang – 'Rapper's Delight'
1. Grandmaster Flash & The Furious Five – 'The Message'
Check out the full list here.
Interestingly Tupac was also left of out of Billboard's 'Best Rappers Of All Time' list in 2015.
Meanwhile, an unreleased video has surfaced showing Tupac calling out presidential candidate Donald Trump during a 1992 interview with MTV.