'Murder Rap' Investigator Claims Voletta Wallace Knows Diddy Was Involved In Biggie Smalls' Murder
22 February 2016, 11:52 | Updated: 22 February 2016, 12:36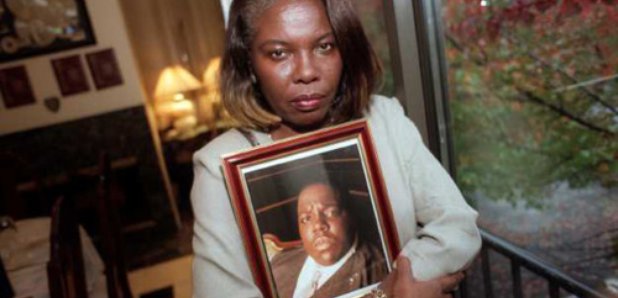 More speculation is thrown at P Diddy for the murders of Tupac and Biggie Smalls.
Retired LAPD detective Greg Kading from Hip Hip documentary 'Murder Rap', has claimed that Voletta Wallace knows P Diddy and Suge Knight "had some responsibility" in the murders of the two rappers.
The series, which was brought to attention earlier this month, named the supposed murders of Tupac and Biggie.
In an interview on the 'Murder Master Music Show', Kading claims that he "sat down with [Voletta] and explained to her what we had discovered in the police investigation."
Listen to the full interview below:
"We sat there and it was a very emotional encounter, because she was, I think, understanding clearly what had happened.
"I think she was starting to see that other people were responsible than who she had previously believed based on the Russell Poole nonsense."
Poole was the original investigator in both cases before Greg Kading took over and ruled Poole's investigation invalid.
Kading's own theory is P Diddy hired Crips gang member Duane Keith "Keffe D" Davis to kill Shakur and Suge Knight for $1 million.
He now believes Keffe D's nephew, Orlando "Baby Lane" Anderson, shot Tupac in Las Vegas on September 7, 1996.
In retaliation, according to Kade, Suge hired Bloods gang member Wardell "Poochie" Fouse to kill The Notorious B.I.G.
Biggie Smalls was shot to death in Los Angles March 9, 1997.