Madonna Addresses Secret Tupac Relationship In New Court Case
6 October 2017, 14:44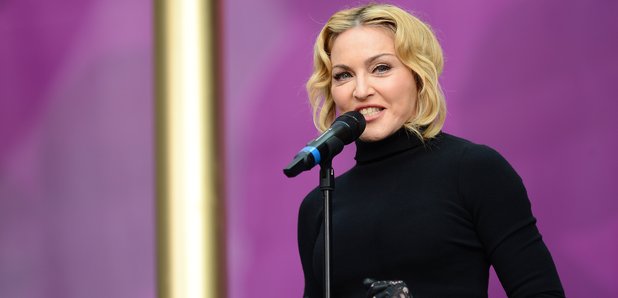 The singer reportedly visited him while he was in prison.
Madonna has addressed her secret relationship with Tupac Shakur, in new court documents obtained by DailyMailTV.
The singer, who received a break-up letter from Pac, is currently seeking to remove more than 100 items from an auction by website gottahaverockandroll.com, including personal photos and her worn underwear.
The pair are said to have dated in 1995, when he was locked up at Rickers Island prison for charges surrounding a sexual assault case.
Tupac then wrote a letter to Madonna, appearing to end their relationship because he felt that dating a white woman would potentially damage his career.
In a deposition, Madonna reportedly acknowledged that she read and received the letter from Pac while she was living at her New York City apartment.
However the singer attempted to dodge a question around whether she went to visit the rapper in prison, saying: "I'm not answering that question."
When pressed further on the topic by the lawyer, she abruptly responded: "It's not relevant to this letter."
The letter in question, was written by Tupac Shakur 18 months before he was mysteriously shot and killed in Las Vegas in 1996.
Madonna claims the woman who cosigned the items to auction, Darlene Lutz, was a former friend and had access to her home on numerous occasions – and alleged that some of the items, such as the hairbrush, were taken without her permission or knowledge.
"I understand that my DNA could be extracted from a piece of my hair. It is outrageous and grossly offensive that my DNA could be auctioned for sale to the general public," she said in court papers.
"The fact that I have attained celebrity status as a result of success in my career does not obviate my right to maintain my privacy."
The court case continues.