Tupac 'All Eyez On Me' Actress Responds To Jada Pinkett-Smith's Disapproval
20 June 2017, 11:21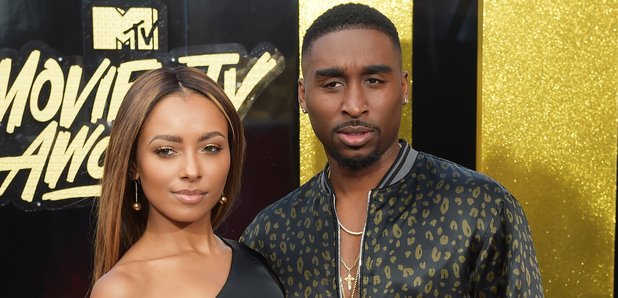 Kat Graham has given her side of the story.
Kat Graham, the actress who plays a young Jada Pinkett in new Tupac biopic 'All Eyez On Me', has revealed she had the full support of the real-life Jada, prior to the movie being released.
Jada Pinkett-Smith publically revealed she was "deeply hurt" by the movie's portrayal of her relationship with Tupac.
Before their fame, Pac and Jada were close friends while attending high school together at Baltimore School for The Arts.
However speaking to E! on the red carpet of the 2017 iHeartRadio Much Music Awards, Graham revealed she had the full support of Jada in her role.
"When I first got the role, I reached out to [Pinkett Smith] a year and a half ago...the point of reaching out to her, as well as the other producers on the film, was to insure the integrity of the story and the character," she said.
The Swiss-born actress continued: "I even spoke to her last week and she had nothing but support."
"I have a lot of love for her. I hope people just see the movie and make the choice for themselves."
Since Tupac's 'All Eyez On Me' was released in the US on what would have been the rapper's 46th birthday, the movie has received very mixed reviews.
50 Cent slammed the biopic on social media, calling the film "some bullsh*t", while The Game has pledged his full support for the new film.
Tupac 'All Eyez On Me' will be released in UK cinemas on 30th June.