Tupac Fires Savage Shots At Jay Z, Biggie, Dr. Dre & More In Shocking Liner Notes
5 April 2018, 15:37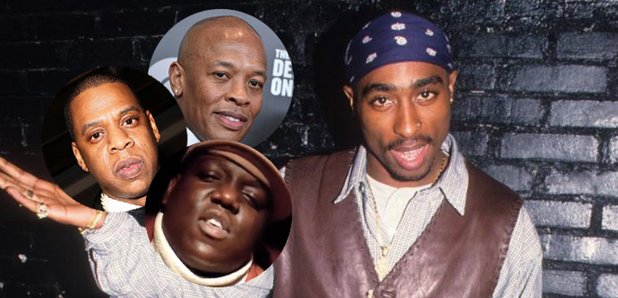 The icon held nothing back in the never-before-seen script.
It appears Tupac had some savage words for some of his fellow figureheads of the Hip-Hop community shortly before his death.
A newly-released set of original liner notes from Pac's first posthumous album, 'The Don Killuminati: The 7 Day Theory', are currently up for auction with bidding starting at $30,000.
The expletive-ridden script, acquired by Gotta Have Rock & Roll, is hand-written by the late rapper in ballpoint pen and signed under the rapper's controversial 'Makaveli' moniker.
Tupac begins by calling out Jacques "Haitian Jack" Agnant and Walter "King Tut" Johnson for ordering his 1994 shooting outside Quad Recording Studios, and Diddy, The Notorious B.I.G. and more for "quietly conspiring my downfall."
Later, the rapper comes for the late Biggie's girlfriend, Faith Evans, before calling controversial talk show host Wendy Williams a "fat b*tch" and Mobb Deep "no record selling a**es."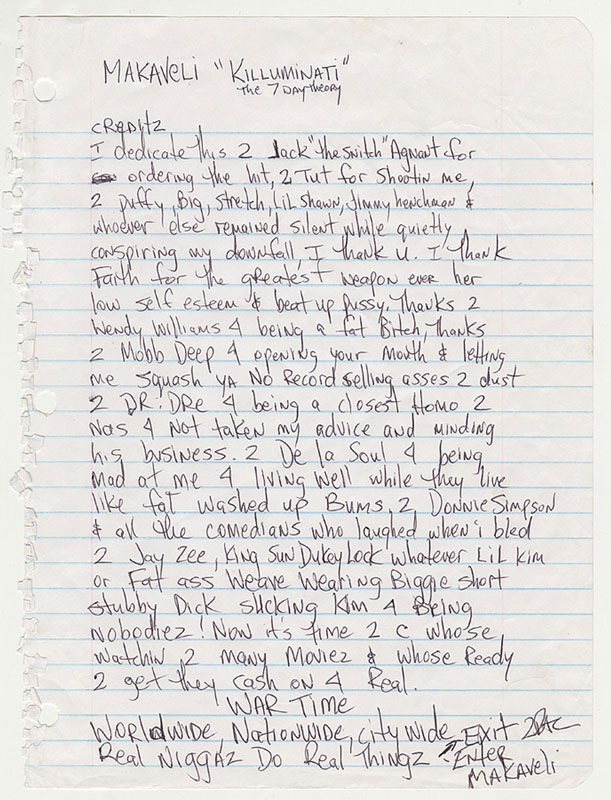 Image: Gotta Have Rock & Roll
He goes on to label Dr. Dre a "closet homo" before sending some explosive insults towards Jay Z, Nas, Lil' Kim, De La Soul and more. The letter reportedly comes from a very close family friend of Tupac's.
The album's actual liner notes are much shorter, reading "WAR TIME! Worldwide, Nationwide, Citywide, Real Niggaz Do Real Things," on the final version.
This isn't the first time the late icon's possessions have gone up for auction. In November last year, a number of items - including 'nude' photos, jewellery and hand-written song lyrics - were being sold at the biggest-ever Tupac auction.