Everything You Need To Know About Tupac's Biopic 'All Eyez On Me'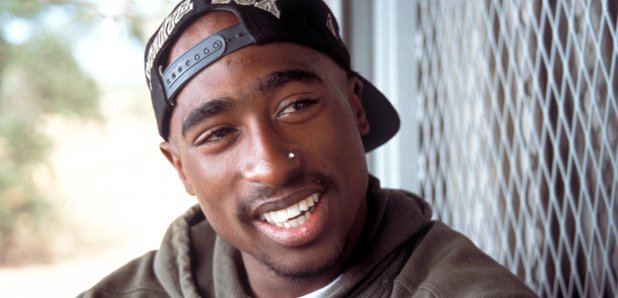 Dates, trailers, cast members - it's all right here.
After it's initial 2011 announcement, Tupac's long-awaited biopic 'All Eyez On Me' took a while to get off the ground.
Despite it's shaky start, however, an official release date has finally been set for this summer after Lionsgate's Summit Entertainment grabbed the rights to the Morgan Creek Production's film.
The hype is already building around 'All Eyez On Me', a hotly-antipicated representation on the life and tragic death of one of Hip-Hop's most legendary icons.
And we've got all the vital information right here.
When is the release date for 'All Eyez On Me'?
The film is scheduled to be released in the US on Friday 16th June 2017, on what would have been Tupac's 46th birthday. In the UK, it hits cinemas on 30th June 2017.
Who will be playing Tupac Shakur?
American actor Demetrius Shipp Jr. will be playing the role of Tupac Shakur. The 28-year-old from Atlanta, Georgia has a particularly close link to the late rapper - his father Demetrius Shipp, Sr., worked closely with Pac while he was alive, and even produced his hit single 'Toss It Up'.
He also strikes a remarkably close resemblance to Shakur.
Who will be playing The Notorious B.I.G.?
Reprising the role of Biggie is American actor, rapper and comedian Jamal Woolard. Rapping under the name 'Gravy' in real life, Woolard previously portrayed the legendary artist in the biopic 'Notorious', a role that saw him gain 50 pounds in an effort to look like the late rapper.
Who else is in it?
If you're a fan of 'The Walking Dead', you'll recognise the portrayal of Tupac's mother Afeni Shakur as American actress Danai Gurira. In addition, her co-star Lauren Cohen will take on the role of Pac's first manager Leila Sternberg.
Stefon Washington is set to play Puff Daddy, whilst Kat Graham of 'The Vampire Diaries' has been cast as Jada Pinkett, a close friend of the rapper. The film will also feature portrayals of Suge Knight, Dr. Dre, Snoop Dogg and Faith Evans.
Have any trailers been released?
Yes. The first official extended trailer was released last June, and the second dropped three months later on the 20th anniversary of Shakur's death.
Get a peek at the upcoming Tupac biopic, All Eyez On Me (@alleyezmovie), w/ this exclusive clip from the #MTVAwards--airing tonight at 8/7c! pic.twitter.com/lg6um2kWrH

— MTV (@MTV) 7 May 2017
What is the film about?
According to IMDB, 'All Eyez On Me' is set to be a "chronicle of the life of rapper Tupac Shakur". The movie will document Shakur's life from his early beginnings in Harlem, New York to the fatal Las Vegas drive-by shooting in 1996.
In his 25 years, Tupac left a behind an unrivalled legacy, inspiring the Hip-Hop community as well as shaping the culture of the outside world. Countless artists from Eminem to Kendrick Lamar cite Tupac as a huge influence on their craft.
We'll be sure to keep this page updated as more details of 'All Eyez On Me' are released.