Trey Songz Lets You Control His Fantasies In New 'Touchin', Lovin' Video With Nicki Minaj
1 December 2014, 21:33 | Updated: 1 December 2014, 21:41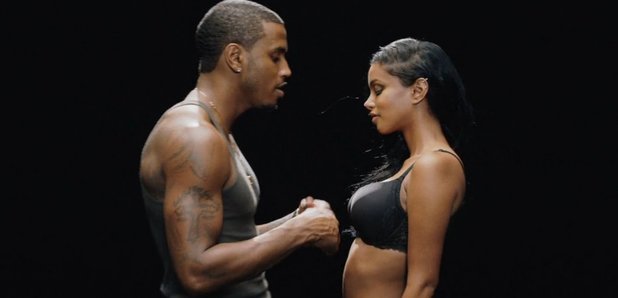 Watch the steamy NSFW video.
Trey Songz has never been shy when it comes to making music videos, but the rapper's new video for 'Touchin, Lovin' might just be his most NSFW video yet.
Debuted via a new interactive video (which works best on desktop), the video allows you to literally control Trey's fantasties ahead of an appearance from Nicki Minaj.
Trey said the video, which has been directed by Jason Zada, plays on the personal connection he enjoys with his fans.
Its arrival comes ahead of the rapper's planned tour with Chris BRown, which is due to take place in early 2015.
Watch the video for 'Touchin', Lovin'' below: (Warning: this video contains strong language and scenes that some people may find offensive.)