Trey Songz Responds After Alleged Assault Victim Is Granted Restraining Order
8 March 2018, 10:58 | Updated: 8 March 2018, 11:08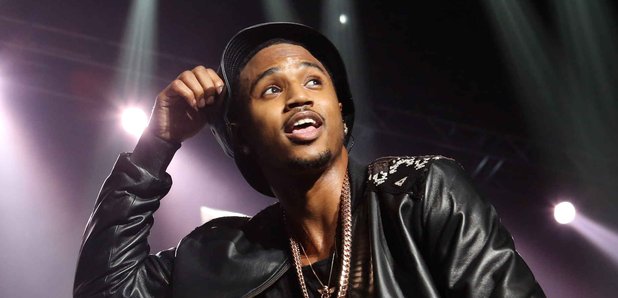 The R&B singer was recently accused of hitting a woman in the face.
A woman who accused Trey Songz of physically assaulting her has reportedly been granted a restraining order against the singer.
Songz was accusing of hitting the women in the face during a heated argument at party over the NBA All-Star weekend, the initial report by TMZ claimed.
The woman claims the R&B singer became jealous after he spotted her talking to another man at the party, resulting in an aggressive confrontation.
On Tuesday, the alleged victim appeared in court with her attorney, Lisa Bloom, to seek a restraining order against Songz - which, according to the NY Daily Times, the judge approved.
Meanwhile, Songz has taken to social media to post an inspirational quote amid the ongoing situation.
"I will face difficult situations with grace and courage." reads the message.
"We are taking this step today to protect my client's right to peacefully live and work, and we will continue to fully cooperate with law enforcement's investigation of this serious matter," Bloom said.
"We are asking just one of them with a conscience to reach out to us and tell us what they saw."
This isn't the first time Songz has been accused of physically assaulting a woman.
In December last year, a woman from Philadelphia claimed that the singer was smacked her phone out of her hand and into her face during a VIP meet and greet at a strip club.
Back in 2012, Songz was arrested for assaulting a woman in Queens, NY.