Trey Songz' Accuser Claims Singer "Punched" and "Choked" Her During Alleged Attack
15 March 2018, 12:22
Andrea Buera obtained a restraining order against Songz last week.
Trey Songz' alleged assault victim has given a shocking account of the alleged incident during a tearful press conference.
Accompanied by her attorney Lisa Bloom, Andrea Buera came forward on Tuesday to reveal the details of the alleged attack, which she says took place on February 17th.
"I was attending an afterparty when Trey began yelling at me, choking at me, and ultimately knocked me to the ground," says Buera, addressing the room.
"While I was on the ground, he continued punching me and did not stop until his security guard pulled him off me."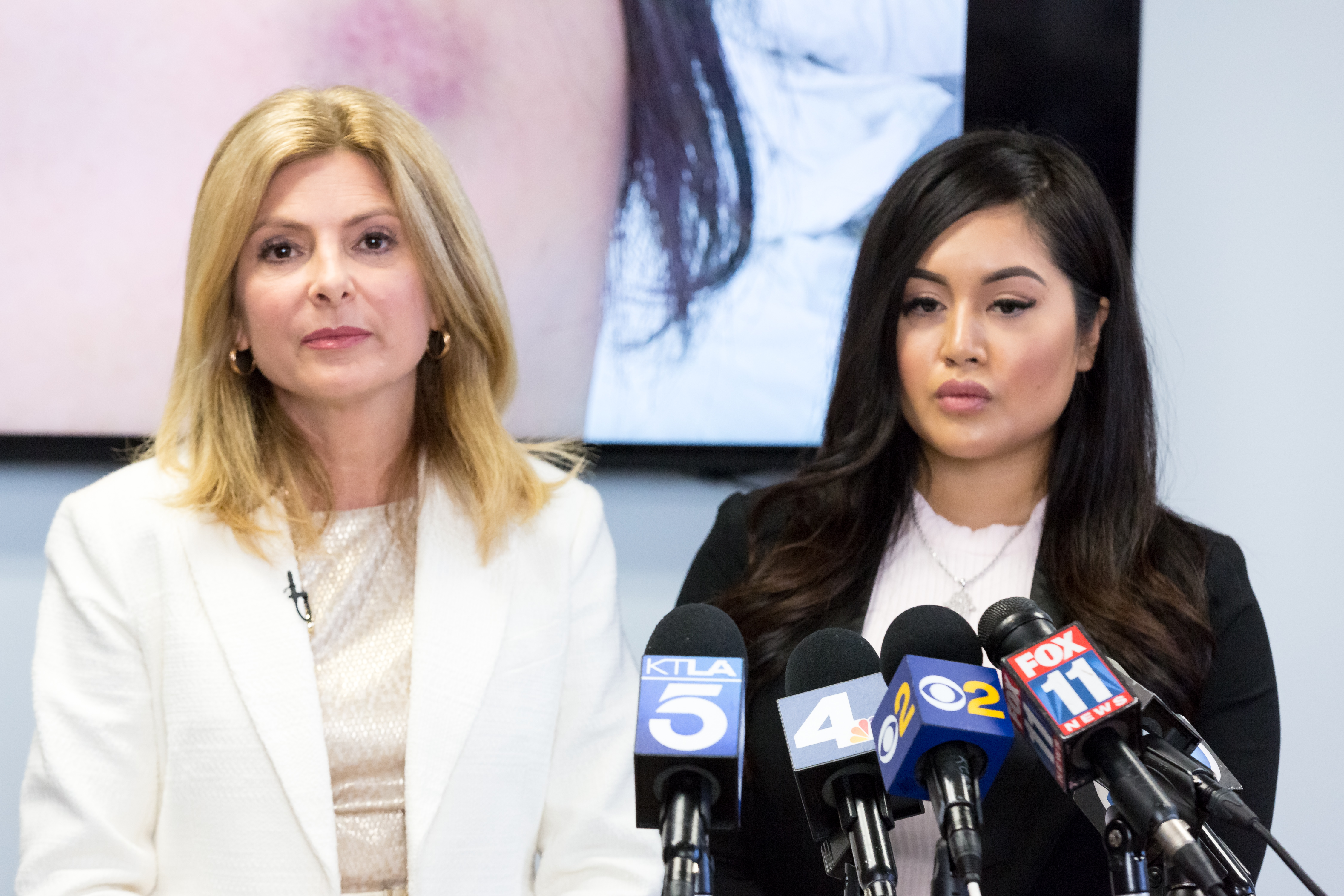 Buera claims she requested an Uber to leave, but the R&B singer tossed both of her phones over a cliff.
"I was crying, terrified, in shock and I just wanted to go home," Buera said.
During the conference, photographs of Buera's bruises and injuries that she claims to have obtained as a result of the physical attack appeared on a screen behind her.
Buera said that she was admitted to hospital as she had concussion, which left her "throwing up from the migraines."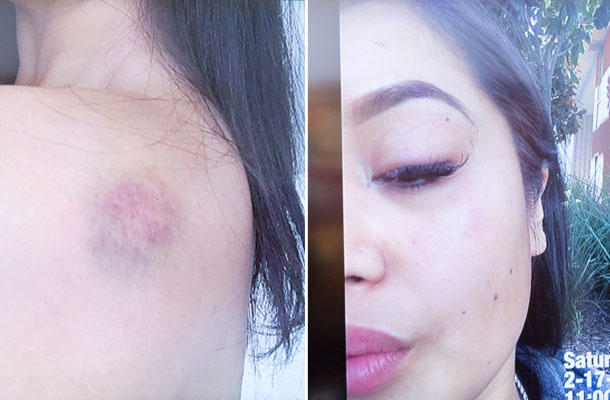 After admitting that the hardest part of the situation was "having to explain this to my 7-year-old daughter," Buera sent a direct message to Songz himself.
"You know what you did, and you know what you did was wrong," she said, "To those of you who stood and watched and did nothing, you know what he did was wrong, too. Trey, I'd like an apology."
Bloom, who previously supported Blac Chyna during her revenge porn case against Rob Kardashian, said that Songz has allegedly hired an investigator who is harassing Buera's family.
Earlier this month, Buera was granted a restraining order against Songz. A hearing for the injunction will take place 27th March, where Buera will be present to testify against Songz.