This Guy Had The Most Mental Night Out Because Everyone Thought He Was Tinie Tempah
10 April 2015, 14:54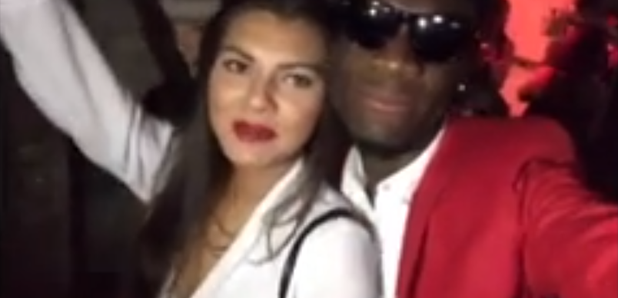 That's one way to get VIP treatment.
When Tinie Tempah couldn't make it down to a club this week for a meet and greet, one club goer ended up having one of the strangest nights of his life.
Issac, who doesn't really look that much like Tinie Tempah at all, was repeatedly mistaken for the 'Tsunami' singer during his night out with friends. Tons of other non-famous, regular clubbers approached him asking for photos and exclaiming their excitement at meeting the 'famous rapper.'
The best bit about it all is that Issac captured the whole thing on Snapchat throughout the night, putting all the short clips into one minute long video that shows how his night went down.
(Warning: This video contains strong language that some people may find offensive.)
Haha this guy went to see Tinie Tempah and instead got mistaken for the man himself! His boy recorded the events on his phone and made a Snapchat story out of it all! Check it out!Credit: Gino K

Posted by Link Up TV on Friday, 10 April 2015
Thankfully for Issac, Tinie Tempah, rather than getting wound up that someone would impersonate him, found the whole thing pretty hilarious, even letting Issac know that he might have some work for him.
"@MrIsaac_: @TinieTempah so yeah when you decided to bail out on the meet & greet, I filled in for you g pic.twitter.com/RVdZ5YpfG8" >

— Tinie Tempah (@TinieTempah) April 3, 2015
@MrIsaac_ Amazing!! I've got some more work for you my G!

— Tinie Tempah (@TinieTempah) April 3, 2015
Good luck to him!