EXCLUSIVE: Tinie Tempah Talks Working With Tinashe On New Song 'Text From Your Ex'
6 February 2017, 17:24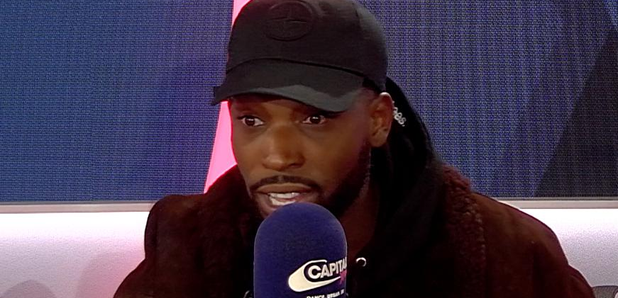 The rapper spoke about his new album on Capital XTRA In The Morning With Jez Welham.
Tinie Tempah has revealed what it was like working with US singer Tinashe on his new single 'Text From Your Ex'.
The track, which is set to appear on the rapper's upcoming album 'Youth', was actually done using a combination of emails, Face-time and phone calls.
Watch below:
Speaking exclusively to Jez Welham on Capital XTRA In The Morning, Tinie broke down how the pair finally collaborated.
"We met each other a few times but we didn't work in the studio time," he began.
"She was in New York and I was in Greenwich so we were on the phone and we Face-timed while she was doing the takes."
The 'Pass Out' rapper then broke down the meaning behind his new album.
"There's a British history of the Dizzee's and the Kano's, who all have very relevant, powerful stories…"
"So I feel like it was very important at my stage I'm in now, to try and tell my story in one album but to make it fun and add the all the fun elements about my life."
Tinie Tempah's much-delayed new album 'Youth' doesn't currently have a release date but is expected to be released soon.