A 12-Year-Old Tinashe Wrote A Letter To Herself That Basically Predicted Her Future
22 April 2015, 11:57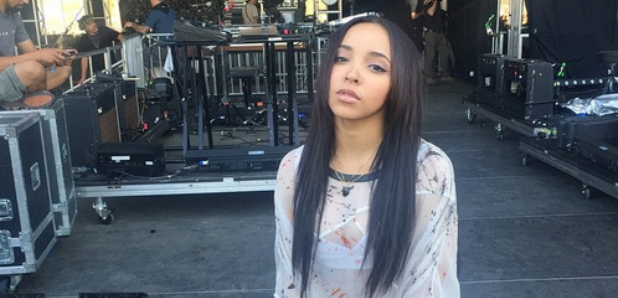 There was never any doubt in Tinashe's mind about her future.
When she was just a 12-year-old school girl, Tinashe wrote a letter to her future self that pretty much predicted her future.
This week the '2 On' singer saw the letter for the first time since writing it in June 2005 and was surprised to see that she had told her future self that by the time she read the letter she would be "rich and famous."
"I hope that by the time I receive this letter I am rich and famous," Tinashe wrote in the handwritten letter, which she posted on her Instagram account. "That has been my dream ever since I was really really little."
After reading the letter she she wrote almost 10 year ago, Tinashe dubbed it as "crazy." She also attached some adorable photos of herself at that age to the letter.
Tinashe has had an epic couple of years, scoring a hit song with DJ Mustard produced track '2 On' and releasing her debut album 'Aquarius.' Recently, she dropped a new 6 track mixtape titled 'Amethyst.'