Tinashe Postpones European Leg Of 'Joyride' World Tour To Finish New Album
7 April 2016, 10:54 | Updated: 7 April 2016, 10:58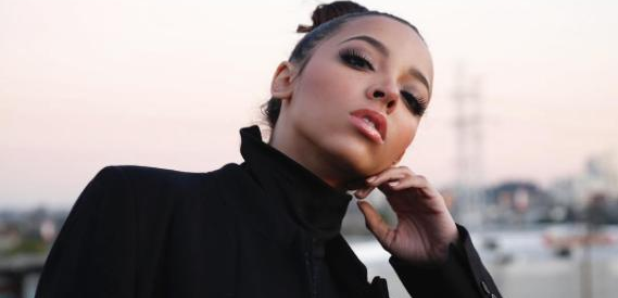 The singer plans to finish her 'Joyride' LP.
Tinashe has announced that she has cut short her current 'Joyride' world tour to focus on finishing her second album.
After singing the US national anthem at the LA Dodgers Opening Day, Tinashe revealed the news via Facebook.
"It is with a heavy heart that I come with the news that due to unexpected recording commitments I need to postpone my upcoming international tour," she wrote.
"Originally, I had planned this tour in support of Joyride, and as you know, the album has yet to be released.
"My two biggest loves are music and my fans, and it is never my intention to disappoint anyone," she continued.
"I know there has been some confusion in regards to my album's release date. Trust me, I am as eager to get it out to you as you are to hear it."
The US leg of her tour concludes on 10th April in Vancouver. However the European leg, which was scheduled to start on 26th April in Copenhagen, has now been postponed.
However Tinashe has promised to continue the tour soon.
"I will be wrapping up the finishing touches on Joyride by the end of May, and will be back on the road shortly thereafter to see all of you," she wrote.
"If you know anything about me, you know this was the last thing I would ever want to do."
The singer has released a number of singles rumoured to be taken from 'Joyride', including her 'Player' collaboration with Chris Brown.