Tinashe Claims Her Controversial Comments On Colourism Were "Taken Out Of Context"
14 June 2017, 13:25 | Updated: 14 June 2017, 13:27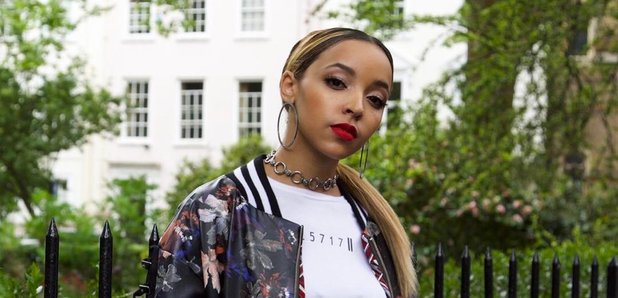 The singer faced serious backlash from Twitter following her latest interview.
Tinashe has defended her comments on colourism after facing serious backlash from Twitter users.
After her recent interview with The Guardian published online, the 'Flame' singer sparked controversy over her comments not being "fully" accepted in the black community.
"There's colorism involved in the black community, which is very apparent." Tinashe explained.
"It's about trying to find a balance where I'm a mixed woman, and sometimes I feel like I don't fully fit into the black community; they don't fully accept me, even though I see myself as a black woman. "
"That disconnect is confusing sometimes. I am what I am." she added.
Twitter soon erupted with fans questioning the singer's comments.
Tinashe not getting sympathy. being light skinned is an advantage in entertainment. Don't blame the black community, blame your management

— Hak33m (@PrinceHAK33M) June 13, 2017
Saying the black community doesn't accept you won't help your cause when the few fans you have are black. #tinashe

— Deva (@UPBookBlog) June 12, 2017
However, Tinashe has since taken to social media to clarify her comments.
The singer claimed her comments were "taken out of context" and confirmed she was taking about her "experiences growing up in general."
I was not talking about colorism in the industry. This is taken out of context.

— TINASHE (@Tinashe) June 13, 2017
The article framed it as such, about success in music, where as the conversation we had was about my experiences growing up in general.

— TINASHE (@Tinashe) June 13, 2017
Earlier in the article, Tinashe tackled the assumption that there's only room for a couple of successful black female artists at any given time.
"It's kind of like sport; people feel like they have to pick a side." the 24-year-old said.
"There are hundreds of [male] rappers that all look the same, that sound the same, but if you're a black woman, you're either Beyoncé or Rihanna."
"It's very, very strange."
While Tinashe's hotly-anticipated album 'Joyride' is yet to have an official release date, she did confirm that it's "going to be great".
Meanwhile, Tinashe is set return to London for her headline show at KOKO on 29th June.