Tinashe Clarifies Her Previous Controversial Comparisons To Rihanna & Beyonce
4 April 2018, 15:04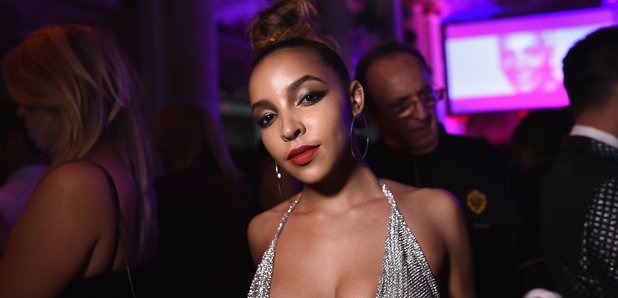 The singer also addressed the lengthy delay of her sophomore album 'Joyride'.
Tinashe has addressed the notion that there's only room for a limited number of successful black females in the R&B space.
Last year, her comments colourism in the music industry were met with criticism. The 'Faded Love' singer suggested that if you're a black female singer in this industry, you're "either Rihanna or Beyoncé."
In a recent interview with CR Fashion Book, Tinashe spoke on the competitive nature of the industry concerning females in the R&B circle.
"There's the perception that unless you've reached this ultimate level of success, that you aren't successful," she explained, "Which is limiting and unfair."
"There's a lot of black women in the R&B space that are making great music that should be equally respected and represented."
"Everyone is quick to call you a flop or a failure if you haven't reached these high pinnacles of success. It comes from an idea that there isn't space for that many women, like there's this competitive undertone to everything.
She adds: "It isn't necessarily the case at all; there's room enough for everyone to be successful."
The singer, who is set to drop the follow-up to her 2014 debut album 'Aquarius' last this month, also addressed the struggle to launch her sophomore album, 'Joyride'.
Since 2015, Tinashe has teased singles including 'Party Favors', 'Player' with Chris Brown, and 'Flame'. All were initially intended to be lead singles - and later scrapped - from the long-awaited album.
"I wasn't forced, but it was one of these situations where it was like 'Okay, I will trust you guys and this is what you believe is the best decision so I'm going to get behind it,' because that's more advantageous than to sabotage my own songs," she says.
"And when that wasn't necessarily successful, I realized that it was my turn to get back into the driver's seat as far as curating every move I made from there on out."
'Joyride' is set for release on 13th April, and features the recently released singles 'No Drama' featuring Offset, 'Faded Love' with Future and 'Me So Bad' with Ty Dolls $ign and French Montana.