Tinashe Releases New R&B Single 'Bullet'
15 March 2016, 09:59 | Updated: 15 March 2016, 10:01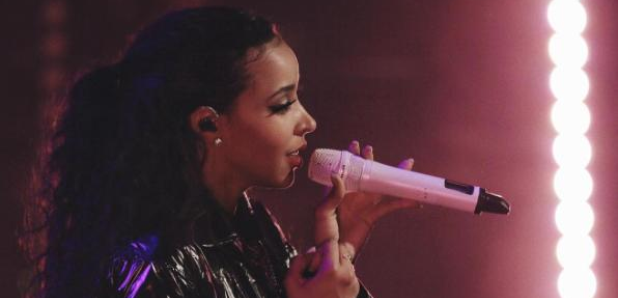 The singer continues to tease her new album.
Whilst on her current 'Joyride Tour', Tinashe has revealed her latest single 'Bullet'.
The singer glides confidently over hard-hitting drums and a sultry melody.
"I may not always get what I need/ But I get what I want, guaranteed…This bullet got your name on it," she sings.
Listen below:
Its currently unclear as to whether 'Bullet' will feature on her upcoming album 'Joyride'.
The single follows-up a series of tracks including 'Player', 'Ride Of Your Life', 'Energy' and 'Party Favors'.
Meanwhile, Tinashe is set to continue her 'Joyride' world tour while she puts the finishing touches on her album of the same name.