Tinashe Releases Surprise New Mixtape 'Nightride' – Stream & Download
4 November 2016, 11:43 | Updated: 4 November 2016, 11:54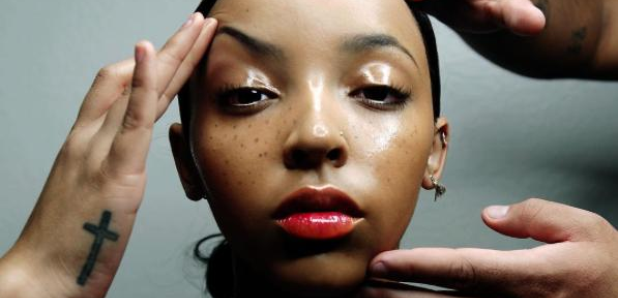 Tinashe is back!
Following days of cryptic Instagram posts, Tinashe has released a surprise new mixtape called 'Nightride'.
The R&B singer was widely expected to release her much-delayed second album 'Joyride', however Tinashe has dropped a new 15-track project instead.
The mixtape features previously heard singles 'Company', 'Ride Of Your Life' and 'Party Favors', among others.
Listen below:
Ahead of the release of 'Nightride', Tinashe released a special message for her fans on Twitter.
"This is the beginning of the journey, one piece of the puzzle that makes me who I am both as an artist and as a human," she began.

"'Nightride' is an expression of that duality," she continued. "I'm so excited to share the first side with you now."
She also released a visual teaser for 'Nightride' on YouTube.
Meanwhile, Tinashe recently hinted at a new collaboration with Britney Spears.
The pair suggested they had worked on a remix of Britney's song 'Slumber Party'.
There is still no release date for Tinashe's long-awaited album 'Joyride'.