Timbaland Reveals He Nearly Overdosed After Suffering A Drug Addiction
29 November 2017, 13:04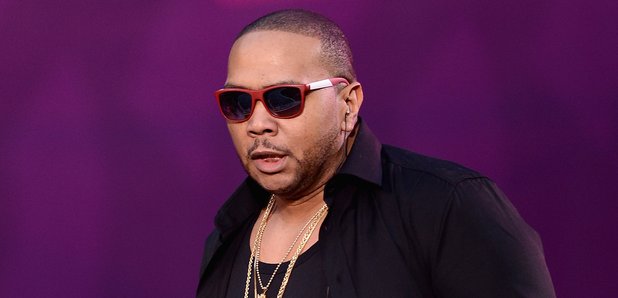 "The pills helped block out the noise."
Timbaland has admitted that his past battle with drug addiction nearly took his life.
The Grammy Award-winning producer opened up during an interview with Rolling Stone about the heavy drug addiction he struggled with over the years.
He revealed that a serious addiction to OxyContin almost took his life following a near-fatal overdose; an incident which helped put him on the straight and narrow.
"All I can tell you is that there was a light," he recalled, "I woke up trying to catch my breath, like I was underwater."
"But through that whole thing I saw life – I saw where I would be if I don't change, and where I could be if I did…"
"I thought about Michael Jackson," he admitted, recalling the effect that drugs had on the late icon, "I didn't want to be old and taking these pills."
Timbaland went on to reveal that his long-time friend and collaborator Jay Z offered him words of advice at the time.
"Music is a gift and curse," he continued, "Once you're not popping, it plays with your mind. The pills helped block out the noise—I'd just sleep all day."
"I remember Jay-Z told me one time, 'Don't do no more interviews'—because I was saying crazy shit."
The industry mogul has since kicked his habit, and issued a warning to younger generations and fellow musicians to be aware of counterfeit pain pills that could contain powerful opiates.
"I came from the era of drug dealers [making rap hits]," he states, "Now we're in the era of drug users."
Less than a week after the interview was conducted, up-and-coming rapper Lil Peep died from a suspected drug overdose at age 21.
Timbo is currently working on his upcoming solo LP, which will be out next year and features collaborations with Justin Timberlake, Malik and Rick Ross.