The Weeknd & Lauryn Hill Perform Soulful Rendition Of 'In The Night'
22 February 2016, 12:17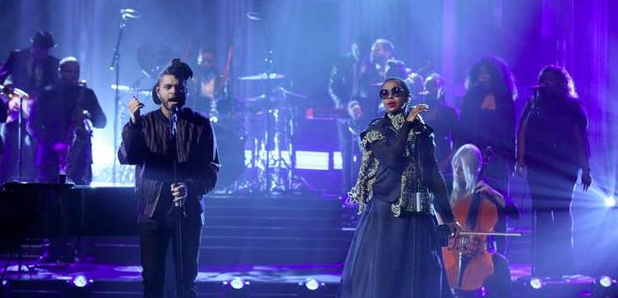 Surprise. Lauryn Hill joined The Weeknd on stage on The Tonight Show.
Following her last minute cancellation of a planned Grammy's duet with The Weeknd, Lauryn Hill joined the Canadian for a soulful rendition of 'In The Night'.
The Weeknd, who recently picked up two awards at this year's Grammys, reworked his latest 'Beauty Behind The Madness' single into an amazing duet.
Watch the pair perform the track below:
Hill reportedly pulled out of her Grammy's performance because she was unhappy that it wasn't kept secret until she stepped out on stage with The Weeknd.
Hill's rep said: "The Grammys announced a performance by Ms. Lauryn Hill prematurely and without approval."
"Ms. Hill had concerts all weekend, leaving no time to prepare, and was uncertain she would even be able to make it to LA in time to rehearse for the event, Any performance that could have happened was never confirmed, and should not have been advertised as such."
However the pair were both disappointed by last week's cancellation and were able to come together for this performance.