The Weeknd Cuts Ties With H&M After 'Racist' Advert Goes Viral
9 January 2018, 10:21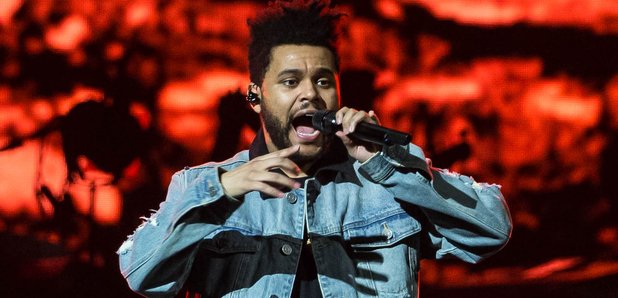 Abel has taken a stand.
The Weeknd has announced that he will officially end his relationship with H&M after the fashion retailer received a huge backlash over an advert with racist connotations.
The R&B singer, who has modelled in H&M campaigns in the past, also sells his XO-branded merchandise in the company's stores.
However after seeing a promotional image of a black child wearing a hoodie that read "Coolest Monkey In The Jungle", The Weeknd has stated he will no longer work with the brand.
woke up this morning shocked and embarrassed by this photo. i'm deeply offended and will not be working with @hm anymore... pic.twitter.com/P3023iYzAb

— The Weeknd (@theweeknd) 8 January 2018
Following the huge backlash on social media, H&M issued an apology.
"We sincerely apologize for offending people with this image of a printed hooded top," said a spokesperson for H&M.
"We believe in diversity and inclusion in all that we do and will be reviewing all our internal policies accordingly to avoid any future issues."
The brand later added continued: "A new statement has also been issued, which reads: "We understand that many people are upset about the image.
"We, who work at H&M, can only agree. We are deeply sorry that the picture was taken, and we also regret the actual print. Therefore, we have not only removed the image from our channels, but also the garment from our product offering globally.
"It is obvious that our routines have not been followed properly. This is without any doubt. We will thoroughly investigate why this happened to prevent this type of mistake from happening again."
Fans are also urging Nicki Minaj to take a stand, following work the rapper has done with H&M in the past.
Well The Weeknd cut his deal with H&M is Nicki Minaj going to stop working with H&M ?????

— (@KeycoCaine) 9 January 2018
Is Nicki Minaj canceling H&M too? That's the real question

— Dishon (@thedishonking) 8 January 2018
Like that the Weekend stopped f'ing with them but like I said - what does Nicki Minaj or Jesse Williams have to say. 2018 and if you aren't outraged by what H & M did then

— Andreas Antoniou (@kingrandae) 9 January 2018
For all the bandwagon idiots who don't know, Nicki Minaj and Jesse Williams had a Holiday Collection with H&M. The holidays are over, leave these people alone. Thanks pic.twitter.com/HfiXD2N1Ul

— 11 (@champagnelenaa) 8 January 2018
Diddy has also responded to the incident on Instagram, writing: "Put some respect on it!! When you look at us make sure you see royalty and super natural God sent glory!! Anything else is disrespectful."
The music mogul reposted an image of the child wearing a crown, alongside the caption: "Coolest King In The World."