Watch The Weeknd Perform 'Tell Your Friends' Remix With Nas At Met Gala
4 May 2016, 11:25 | Updated: 4 May 2016, 11:26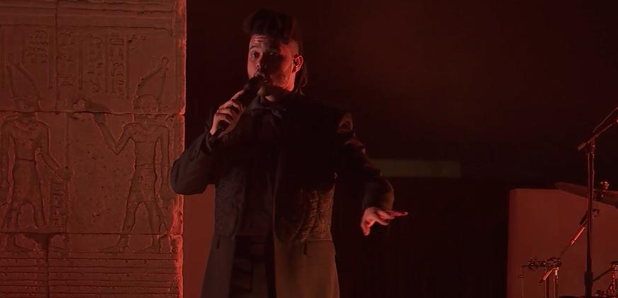 The pair debuted the remix live at the star-studded event.
The Weeknd and Nas surprised famous faces at the Met Gala with the first ever performance of their remix to 'Tell Your Friends'.
Looking very sharp in suits and tailored outfits, the pair performed in front of Beyonce, Kanye West and more.
The Weeknd showed off his amazing vocal ability, while Nas added some racy lyrics.
"42 but I f*ck them like I'm 22, macking and hanging that's all I do," he rapped.
Watch below:
The Weeknd, who also performed 'The Hills', attended the event with his model girlfriend Bella Hadid.
Meanwhile, Beyonce made headlines by turning up to the Met Gala without her husband Jay Z.
The pair have been the subject of discussion on social media since Beyonce released her new album 'Lemonade' which appears to accuse Jay Z of cheating.