Tekashi 6ix9ine To Be Resentenced In Child Sex Case Following Racketeering Arrest
3 December 2018, 10:44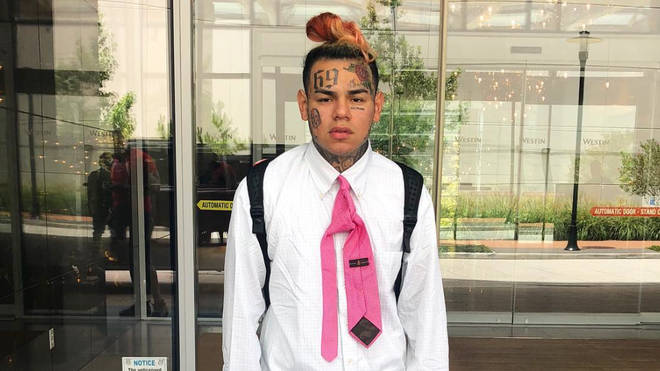 6ix9ine is facing more jail time in addition to his racketeering arrest, for potential violating probation over his 2015 child sex case.
Tekashi 6ix9ine will reportedly face a re-sentencing regarding his previous long-running child sex case.
The 'BEBE' rapper, who is also currently facing a life sentence on 6 federal racketeering charges, may be set to serve even more time in prison.
6ix9ine recently escaped a 1-3 year prison sentence for posting a video online showing a 13-year-old engaged in a sex act back in 2015.
He was reportedly granted four years probation and required to perform 1,000 hours of community service and has been banned from any gang activity, which includes hanging around known gang members.
Part of the agreement involved 6ix9ine not being arrested and serving his entire probation period.
Tekashi has already violated these terms after being arrested by federal officers and placed behind bars until his hearing date in September 2019.
According to Page Six, the decision was made that he will be resentenced, during a closed-door conference on Friday with Justice Felicia Mennin, prosecutors and 6ix9ine's defence lawyer.
Now that 6ix9ine is being detained without bail in his new federal case, the 'FEFE' star can't be on probation and is therefore likely to be sentenced to prison time.