Tekashi 6ix9ine's Family Reportedly Too Scared For Their Lives To Appear In Court
13 September 2019, 11:02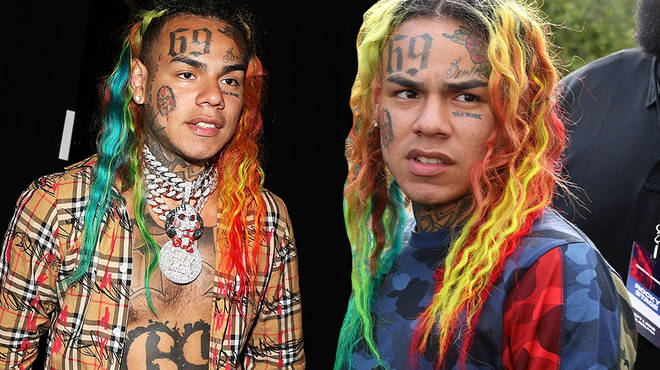 Rapper Tekashi 6ix9ine's family is fearing for their lives ahead of his racketeering trial. The family will reportedly not be showing up in court.
Tekashi 6ix9ine is set to testify against two Nine Trey Bloods Gang members next week in his racketeering trial. However, the rapper will not have the support of his family members as he stands in court.
According to TMZ, 6ix9ine will testify but his family will not appear in court due to safety concerns.
The "FEFE" rapper has expressed that he had feared for the safety of his family in the previous kidnapping trial. The 23 year-old rapper reportedly spent a lot of money hiring extra security in order to protect his family.
Prosecutors are prepared for Tekashi 6ix9ine testifying against two Nine Trey Blood gang members. As apart of a cooperation deal, the rapper admitted to years of domestic violence.
The "GUMMO" rapper has cooperated with the authorities so far, and will most likely implicate Anthony "Harv" Ellison and Aljermiah "Nuke" Mack during the racketerring trial next week.
He's expected to name those involved with the case and the other Nine Trey Bloods members who were involved in the plot to hurt or possibly kill Casanova.
The "KOODA" rapper's immediate family will not be in court when he testifies as they don't want to invite retaliation from gang members.
TMZ reports that 6ix9ine's family is specifically worried about Nine Trey Bloods members. The family expects that they will receive some sort of pay back for being Tekashi's family, as a result of his actions.
Tekashi cooperating with the police has allowed him to be eligible to receive a reduced sentence.
The rapper's sentencing date was set for January 24, 2020, however it could possibly change depending on when the case will be over.