Tekashi 6ix9ine's Driver Reportedly Confesses To Being Undercover Police Informant
24 September 2019, 10:53 | Updated: 24 September 2019, 10:54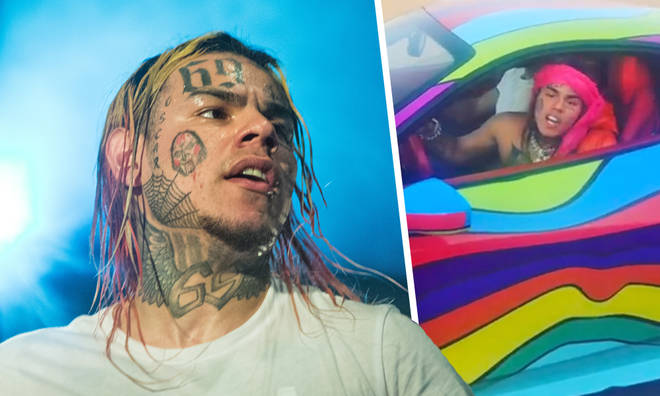 In another court revelation during Tekashi 6ix9ine's trial, his driver Jorge Rivera has allegedly admitted to being a police informant.
Rapper Tekashi 6ix9ine has been in court for the past few weeks as he testifies against several members of the Nine Trey Bloods gang who he accuses of kidnapping him.
After 6ix9ine claimed that both Tripped Redd and Cardi B were involved with the Nine Trey Bloods, the 'Dummy Boy' rapper's own driver has now reportedly revealed that he was in fact a police informant, something he claims the rapper didn't know.
According to Matthew Russell Lee who runs the @innercitypress Twitter account and is live tweeting from the trial, Tekashi 6ix9ine's driver Jorge Rivera has claimed he became an police informat afterbeing arrested by ICE.
ICE is the Immigration and Customs Enforcement in America and are the same people who arrested rapper 21 Savage back in 2018.
In the alleged court transcript, Rivera was asked "While you were detained, did you speak with law enforcement about cooperating?" and he reportedly answered "Yes".
Rivera later appeared to confirm that Tekashi 6ix9ine did not know that he was working as a police informant whilst he was still working with the rapper.
When he was allegedly asked, "Did you ever come to believe that Tekashi suspected you of cooperating," Rivera reportedly responded, "Yes, toward the end."
It's not clear whether the pair ever discussed Rivera working with the police and the news came as a surprise to those following the trial closely. Tekashi 6ix9ine has been slammed by fellow rappers including Snoop Dogg and Meek Mill after working with the police and testifying against his former associates in court.
The trial continues.
> Download Our Free App For All The Latest Music News!