Tekashi 6ix9ine's Baby Mama Savagely Mocked In Smokepurpp's Response To Her Diss Track
7 August 2019, 13:48 | Updated: 7 August 2019, 16:23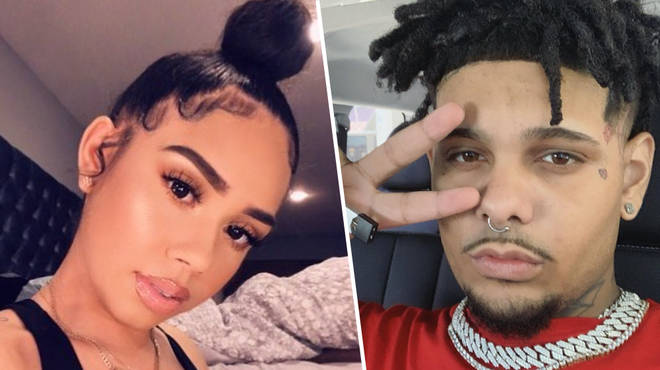 Smokepurpp mocks Tekashi 6ix9ine's baby mama, with a shocking voiceover edit to her diss track aimed at the rapper.
Tekashi 6ix9ine's baby mama, Sara Molina, released her debut rap song where she dissed Smokepurpp after he recently said she 'looks like a horse'.
Molina hit the "Audi" rapper back with a diss track, after he dissed her baby father 6ix9ine in his diss track, titled "Duck!". Purpp also raps about Molina in the diss track, saying "You n***as clowns, all you n***as 6ix9ine/F*ck on his b**ch then I make her 69."
On Monday (Aug 5) , a video clip surfaced online showing Sara and her producer listening to the playback of her diss track. In the clip, Molina hits back at Smokepurpp and claims "flows better than Nicki and raps better than 6ix".
Molina can also be heard saying "Tell Purpp...He really sound like a b**ch".
On Tuesday (Aug 6) Smokepurpp caught wind of the diss track and responded to Molina. The rapper played the clip of Molina rapping her diss track on Instagram, however, used horse sound to replace the diss track.
After the horse sounds play, Purpp shouts "Yo, what you doing ?! Stop stop, somebody get this b**ch some horse tranquilliser. Get some ketamine, some horse tranquilliser. Big ass lego teeth. Bitch how you got that ghetto ass neck tatt"
Last week, Purpp tried to flirt with Molina and after he got rejected, Purpp said, "Aye 6ix9ine baby mama, you crazy. You thought I really wanted you? The f*ck? B**ch, your ass looks like a horse."