Tekashi 6ix9ine's Alleged Kidnapper Labels Incident A 'Publicity Stunt' In First Statement
2 October 2019, 13:34 | Updated: 2 October 2019, 13:36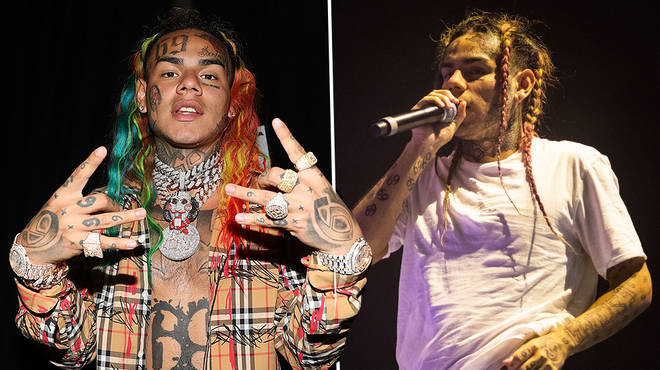 Rapper Tekashi 6ix9ine's alleged kidnapper Anthony Harv Ellison's rep has released a statement. Ellison claims 6ix9ines robbery was a 'publicity stunt.
One of Tekashi 6ix9ine's alleged kidnappers representative have given a statement on her clients behalf. Defendant Anthony "Harv" Ellison who is the alleged robbery and kidnapping of 6ix9ine in July 2018.
According to Complex, although several people who were involved in the incident has spoken out, Ellison's account has now been revealed. 6ix9ine, driver Jorge Rivera, police and medical personnel, have all spoken out. Now we have Ellison's statement.
Camille Cushman who is Ellison's representative issued a statement to Complex, which details Ellison's side of the story in his own words.
In the statement there are a number of "incongruous story elements" which go go against what has previously been said.
The statement revealed that federal agents allegedly "promised" that Ellison "would be home in weeks" if he corroborated the police's version of events instead of his own.
Cushman also claims that the police officers said Ellison's arrest was "business, not personal".
Ellison has followed the same argument as his lead attorney Deveraux Cannick. Cannick argued that the kidnapping was staged by 6ix9ine.
Alleged kidnapper Ellison, brought up a point the government made during the court hearing. They claimed if 6ix9ine was staging the robbery for publicity it would be embarrassing to the rapper.
Ellison said "Danny didn't care if the stunt could be taken as embarrassing, he thought it was believable," the alleged kidnapper claimed.
"He said it would even make some people feel bad for him, which was good after all the trolling he had done. It worked, even Shotti bought it" Ellison said in the statement.
Cushman believes that the government is taking the juror's attitudes into consideration rather than the facts.
"These prosecutors are relying more on the jurors' bias towards gang culture than they are on real evidence. They've been forcing puzzle pieces together that clearly don't fit" says Cushman in the statement.
Continue to read the full statement here.
Jurors are expected to reconvene Wednesday to begin deliberations.