Tekashi 6ix9ine's Lawyer Removed From Case After Shock Judge Ruling
24 January 2019, 16:09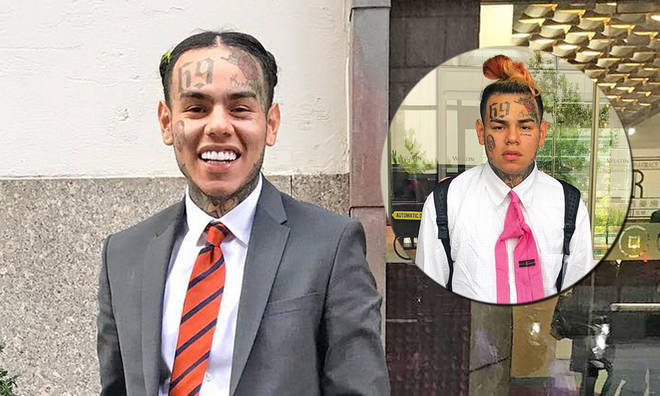 6ix9ine's lawyer Lance Lazzaro has been removed from his team whilst a judge decides whether he'll be allowed to represent the rapper following a possible conflict of interest.
Tekashi 6ix9ine's court date has been set for Wednesday 4th September 2019, but his lawyer Lance Lazzaro has been suspended from representing him whilst a judge decides whether there's a conflict of interest.
The shock revelation came after it was revealed that Lance Lazzaro had previously represented 6ix9ine's co-defendants Faheem "Crippy" Walter and Kifano "Shotti" Jordan in previous cases, just days after 6ix9ines baby mama was accused of snitching on him.
That information had not previously been revealed to the judge and now he must decide whether there is a conflict of interest with Lazzaro set to represent 6ix9ine during his trial in September.
The judge has told 6ix9ine's lawyer that he needs to send "detailed letters detailing the extent of his previous dealings with Kifano and Walter" if he is to stand a chance of staying on the case.
The news comes on the same day that one of 6ix9ine's friends Billy Ado provided an update from court following a bail hearing during which 6ix9ine was denied bail once more.
In the update, Ado said, "Treyway, I'm out here. I'm just leaving the courthouse for 6ix9ine. Everybody was there - nobody got bail, they got a new court date for February the 20th. We 'gon see what's good then."
According to Ado, 6ix9ine will sit before a judge once again in February is he continues his attemp to try and get released on bail befor ehis trial begins in September. He's currently been held in prison awaiting trial since Novermber 2018.
> Download Our Free App For All The Latest Tekashi 6ix9ine News!