What Is Stormzy's Net Worth In 2018?
5 June 2018, 16:20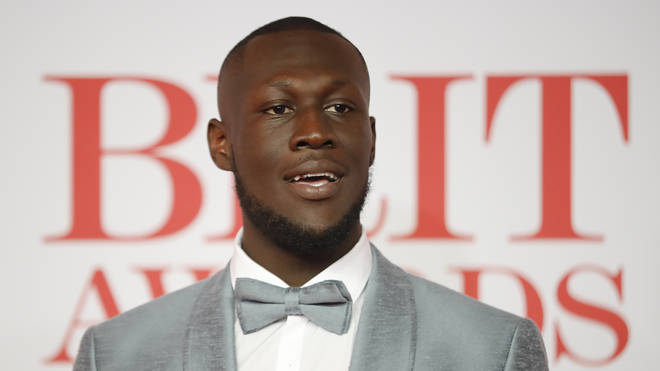 Stormzy might be a problem but his net worth sure isn't.
It's impossible to think about UK grime artists without thinking about Stormzy. Stormzy- real name Michael Omari- busted on the scene in 2011 on YouTube, however it wasn't until a few years down the line that his 'Wicked Skengman' series videos started to gain traction.
When Stormzy released his "Shut Up" freestyle on YouTube back in 2015, he probably couldn't have anticipated how much it was going to propel his career. Following the success of the freestyle, the song was later released as a single.
Stormzy later released a few more songs/freestyles like "Scary" and "Wicked Skengman 4" before dropping his highly-anticipated debut album, "Gang Signs And Prayer" in February 2017.
The album went straight to number one making GSAP the first grime album to reach number one on the charts. "Gang Signs And Prayer" also bagged Big Mike a number of awards including a BRIT and an Ivor Novello award.
So how much is Stormzy's net worth? According to Spears, Stormzy's net worth is £1.5 million. For someone whose career has only just begun, Stormzy is not doing bad at all.
How does the "Blinded By Your Grace" rapper make his money? Well for one, Stormzy's booked and busy and that's a fact. From collaborations with brands like Adidas, to world tours, festivals, being a guest judge on The X Factor, to launching his very own Merky Festival in Ibiza.
As well as this, Stormzy has his own record label Merky Records which signed a huge deal by partnering with Atlantic Records UK back in January 2018.
Announcing the news on Instagram in January, he said: "#MERKY RECORDS/ATLANTIC RECORDS- Beginning of a new chapter.
Looking forward to delivering more music, more bodies of work and to start developing and working on new talent on the #MERKY roster. Let's work."
Stormzy's also revealed that he's working on his second album but is keeping very quiet about who is going to be on the album and when it's coming out.