Watch Stormzy's Hilarious Snapchat Version Of 'Come Dine With Me'
10 June 2016, 13:24 | Updated: 10 June 2016, 13:33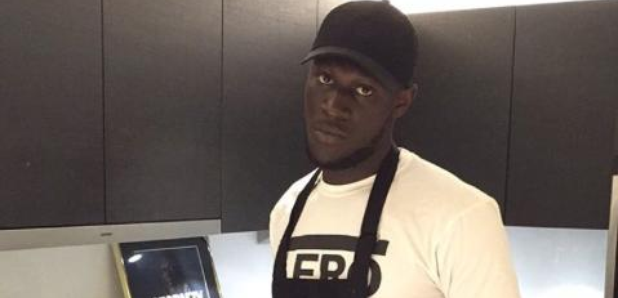 Come Dine With Stormz.
Stormzy showed off his cooking skills in a hilarious version of 'Come Dine With Me' on Snapchat.
The 'Shut Up' rapper, who is also known for his entertaining antics on social media, took on the challenge of cooking "Peri Peri Seabass".
Complete with the actual 'Come Dine With Me' theme tune, Stormzy showed that is quite handy in the kitchen.
Watch the hilarious footage below:
(Warning: This video contains strong language that some people may find offensive.)
After his cooking exploits, Stormzy was so impressed he even wanted to trademark his meal.
Peri-peri fish™ is it safe to say I invented this or am I begging it imma need an official check still. I added the lil tm ting just in case

— #MERKY (@Stormzy1) June 9, 2016
Really chuffed tbh that was fucking banging

— #MERKY (@Stormzy1) June 9, 2016
Meanwhile, Stormzy is currently finishing up his debut album, which is rumoured to be coming out this summer.