Twitter Wants #StormzyForPrimeMinister
24 June 2016, 11:37 | Updated: 24 June 2016, 11:38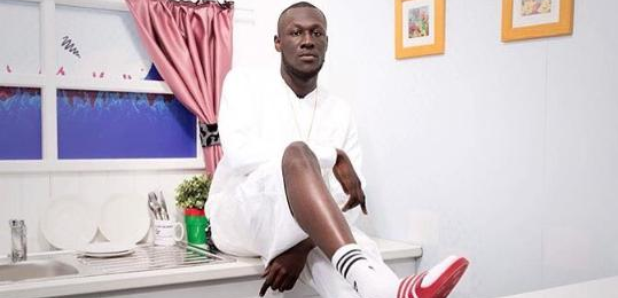 Is the UK ready for Merky politics?
Following David Cameron's shock decision resign as Prime Minister, Stormzy has put himself forward to lead the country.
The Grime MC, who also fronted an online campaign to reach Christmas No 1 last year, is hoping to see off competition from the likes of Boris Johnson and Theresa May, in the race to become the next PM.
It all started when he speculatively announced his intention to run for the top job on Twitter.
How many retweets do I need to become prime minister

— #MERKY (@Stormzy1) June 24, 2016
After gaining over 13,000 retweets in less than 15 minutes, his unlikely campaign started to pick up steam.
It's all kicked off innit

— #MERKY (@Stormzy1) June 24, 2016
@Stormzy1 stormzy i'm launching your political career today, wanna see your promo poster? #stormzy2020 pic.twitter.com/zkbD1xVOUc

— (@kingjxmes_) May 24, 2016
Imagine one of these two becoming our next prime minister #EURefResults #StormzyForPrimeMinister pic.twitter.com/SQkaJo1nch

— (@wefagidrisxx) June 24, 2016
#StormzyForPrimeMinister

Get us back in the EU cuz @Stormzy1 Fire in the parliament

— TheJasDuo (@TheJasDuo) June 24, 2016
Stormzy will making the pound rise again #StormzyForPrimeMinister

— Rayaan Ali (@_Rayaan_Ali) June 24, 2016
#StormzyForPrimeMinister this needs to happen. He can tell all the mandem to shut up about leaving the EU..

— Nadiaaaaaaaa (@Nadz2626) June 24, 2016
Stormzy, who is known for his entertaining presence on social media, has aired his views on politics in the past, calling Conservative candidate for London Mayor Zac Goldsmith a "proper p*ssyhole".
Meanwhile, the 'Shut Up' MC also recently sparked excitement on Twitter after inviting 200 of his fans to celebrate his upcoming birthday with him at Thorpe Park.