Stormzy Stirred Up Trouble On Love Island, And Twitter Reacted Hilariously
18 July 2017, 15:54 | Updated: 18 July 2017, 16:02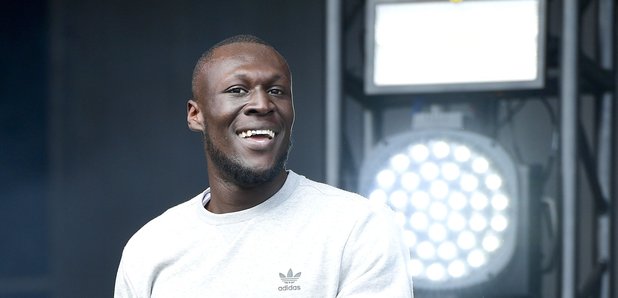 The MC's tweet was read out on the show and almost caused a ruckus between Chris and Olivia.
During a game section on the ITV show, presenter Caroline Flack read out Stormzy's tweet with one of the contestant's names covered up:
"Blank you're too good for her mate"
Sorry Kem, looks like Chris has a new partner in grime... @Stormzy1 ft Chris coming soon?!?! #LoveIsland pic.twitter.com/E5TyrRfKBr

— Love Island (@LoveIsland) July 18, 2017
One team guessed the missing name was Chris and got it right.
The "her" in the tweet was Olivia.
Chris thought Stormzy's tweet was great, Olivia, not so much.
"That was a good answer, Chris. Yeah," she said.
"Yeah, well let's not lose our heads, it's just a bit of fun innit," Chris replied.
Twitter's reaction to Stormzy's support for Chris was hilarious
Chris tonight thinking about the possibility of him now doing a rap colab with Stormzy when he gets out of #loveisland pic.twitter.com/if3TeZ4AdZ

— inthestyle.com (@inthestyleUK) July 17, 2017
When Chris agreed with Stormzy and FINALLY acknowledged that he's too good for Olivia #loveisland pic.twitter.com/i8x2fcFfPB

— ☺️ (@arahatum) July 17, 2017
Or possibly Olivia turning up at the next Stormzy show.
Olivia at @Stormzy1's next gig#loveisland pic.twitter.com/ACwzYvbXSa

— Dom Bellamy (@DomBellamy_) July 17, 2017
Stormzy isn't the only Grime star getting heavy into Love Island. AJ Tracey wants a collab too!
July 18, 2017
If anyone's going to be making music after leaving the island then surely it's former Blazing Squad member, and favourite guy to win, Marcel Somerville?