Police Respond To Stormzy After He Claimed They "Destroyed" His Front Door Amidst Burglary Accusations
15 February 2017, 10:11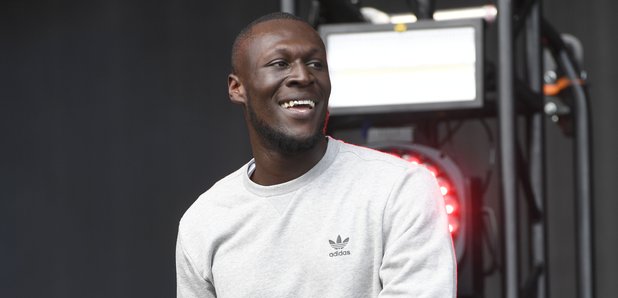 Rapper tweeted a photo of the damages.
The Metropolitan Police have responded to Stormzy after he accused them of destroying his front door on the belief that he was a burglar.
The British Grime artist claimed that the front door of his Chelsea home was smashed down in the early hours of Tuesday morning, posting a photo of the damages on Twitter.
Woke up to Feds destroying my front door coz apparently I'm a burglar who burgles his own home. @metpoliceuk need your bank details still pic.twitter.com/fGH1fsePHv

— 24/02 (@Stormzy1) February 14, 2017
According to the Guardian, Scotland Yard said they were responding to a report of "conspiracy to burgle" and had thought the flat was empty.
They claimed that it was only after they had forced their way into the property around 1am on Tuesday that they realised it was, in fact, legally occupied.
In addition, a Met police spokesperson responded to the claims after Stormzy asked them via Twitter to pick up the bill for the damages.
"Police were called to an address in West Brompton at 00:55hrs on Tuesday, 14 February to a report of a conspiracy to burgle a ground-floor flat, believed to have been vacant."
"Officers attended and forced entry to the property, and found there to be two lawful occupants inside. Officers remained at the property until it was made secure."
"Officers have since been in further communication with the complainant."
Stormzy is yet to publicly respond to the statement.
In more positive news, the 'Big For You Boots' rapper recently sold out his upcoming UK tour, including three dates at London's Brixton Academy.
Stormzy's debut album 'Gang Signs & Prayer' is set for release on 24th February.