Stormzy On Police Raid Incident And Racial Profiling: "I'm Not F**king Shocked"
20 April 2017, 12:03 | Updated: 20 April 2017, 12:05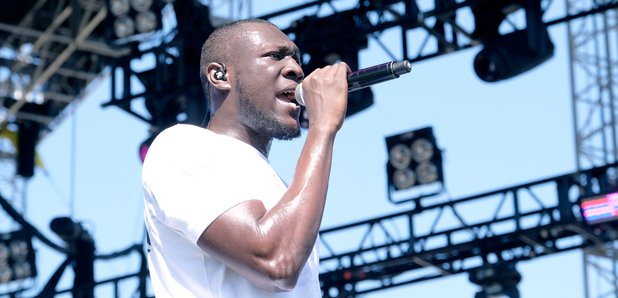 The Grime MC has opened up in an honest new interview.
Stormzy has spoken out about his police raid incident last year and being racially profiled by his neighbours.
The London-born rapper was woken by the sounds of his front door being battered down by the Met Police in February this year after a neighbour reported a burglary.
The event made headline news after Stormzy tweeted the remnants of his broken door online.
Despite this, the Grime star explains how he wasn't all that surprised by the break-in.
"People were asking, 'You must be shocked?'" he recalls. "I'm thinking, Bruv, I'm not f**king shocked. As a black youth, nothing has changed."
He continues: "If someone doesn't know I'm Stormzy, I'm a 6'5" dark-skinned brother in an all-black tracksuit with a gold tooth and a deep voice,"
"If people have views already, I'm gonna fit that view."
"Everybody in the hood knows, everybody in the culture knows," he explains, before adding: "But it's good that now the world can see."
The 'Gang Signs & Prayer' star previously stated in a televised interview that he wasn't sure whether there was a "racial undertone" to his neighbour's actions.
However, the rapper now believes there was.
"A lot of places, I may be one of the few minorities in the building, or on the panel, or on the stage," he reflects. "I'm gonna be facing a lot more of these situations."
Stormzy, real name Michael Omari, also outlined where he sees a lack of diversity within the creative industries.
"In this country, there are not enough black actors or musicians. So when someone gets there, you've got to be the voice that calls out the bullshit."
You can read the full interview with Stormzy here.
Meanwhile, Stormzy is making waves stateside after smashing his Coachella Festival debut last weekend.
The rapper joined the likes of Skepta, Kendrick Lamar and Future on the star-studded line-up.