You Need To See This Old Man Busking Stormzy's 'Shut Up' On The Streets Of London
13 January 2016, 15:38 | Updated: 13 January 2016, 16:21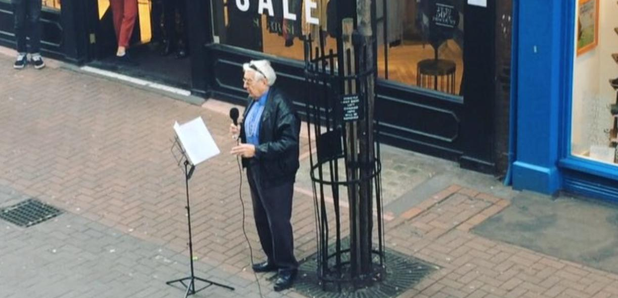 We are being deadly serious.
We bet when you woke up this morning you never suspected that the best thing you'd see all day was an old guy busking grime tunes on the streets of London - yet here it is.
Today a grey-haired man was spotted on London's Carnaby Street busting out his best rendition of Stormzy's 'Shut up.' Mic in hand, lyrics clipped on to his music stand, he really gives it his all.
This guy!!!!! pic.twitter.com/EH0ooVdkFb

— Junior Foster (@UncleJuJu) January 13, 2016
This guy almost went in as hard as Craig David did over the iconic XTC beat. Hats off to him.